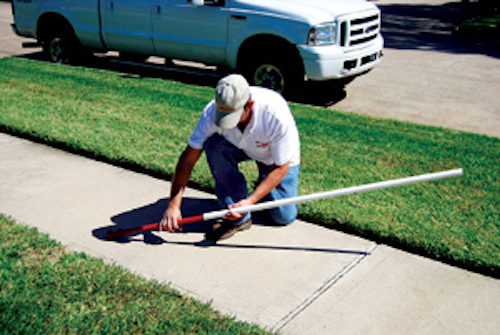 The patented Sidewalk Sleever features a shaft with a pointed tip and a strike plate for easy installation–no boring and no voids around the installed pipe.
Simply place the Sidewalk Sleever inside a piece of precut polyvinyl chloride (PVC) and position it just under the concrete. Hammer the Sidewalk Sleever under the sidewalk until the tool and the pipe are visible on the other end. Lightly tap the tip of the Sidewalk Sleever and then pull it away from the pipe. Pipe installation is complete.
Forestry Suppliers Inc.