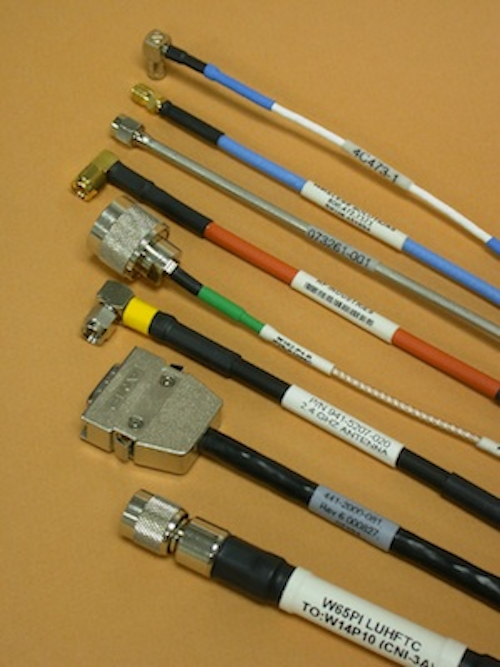 San Diego, April 26, 2011—As a value-added service, RF Cables, division of RF Industries, has a variety of labeling options for the assemblies they manufacture. The text of your choice can be printed onto shrink tubing. There are several common uses for cable labeling.

- Identify your reorder part number, logo, contact information to support sales;
- Add cable specifications to aid field technicians;
- Note RoHS or other compliance;
- Barcoding for commercial cables; and
- Purpose for cable, e.g., "for 2.4GHz antenna."

RF Cables uses their equipment to provide private labeling and custom marking with bar codes, logos, company name, part numbers, or anything the customer requests. This is done on a variety of colored shrink tubing with black or white ink for quick identification.

Custom and standard cable assemblies with the above services are available with a minimum order of one piece. RF Cables is a small business and FDA registered company with RoHS compliant capabilities.