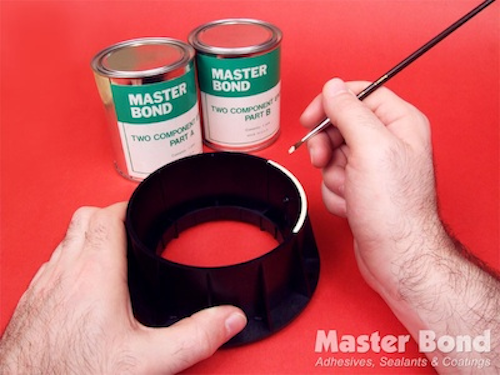 Hackensack, N.J., April 29, 2011—Formulated with a blend of polymeric and inorganic materials, Master Bond EP30LTE-LO features very good dimensional stability and is cited to set new standards of performance for bonding, sealing, casting and coating applications in the electrical, electronic, aerospace, chemical, optical and computer industries. This two-component epoxy combines high performance with a very low thermal expansion coefficient, a significant breakthrough from the high thermal expansion that is typical of most epoxy compounds.

Serviceable over the wide temperature range of -60F to 250F, EP30LTE-LO cures at room temperature with 85 percent of its maximum strength developed within 48 hours. Faster cures are possible at elevated temperatures. This 100 percent reactive epoxy features an exceptionally low coefficient of thermal expansion of 12x10-6 in/in/C and a low shrinkage rate of less than 0.0002 in/in. It bonds well to metals, glass, ceramics, wood, vulcanized rubbers and most plastics, and produces bonds with a tensile strength over 5,000 psi.

This electrically insulative system resists thermal cycling and chemicals including water, fuels, and many acids, bases, salts and organic solvents. It has a long working life of up to 60 minutes for a 200 gram mass.

EP30LTE-LO has a 10 to 1 mix ratio by weight and can be easily applied with a spatula, knife, trowel, brush or paint roller. It can also be readily cast as thick as 1 inch without undue exotherm developing. EP30LTE-LO is available in half-pint, pint-, quart-, gallon- and 5-gallon container kits.