Cable caddy allows independent reel movement
U-TECK's Reel-Deal Cable Caddy is lightweight, easy to carry and impact resistant.

Apr 18th, 2011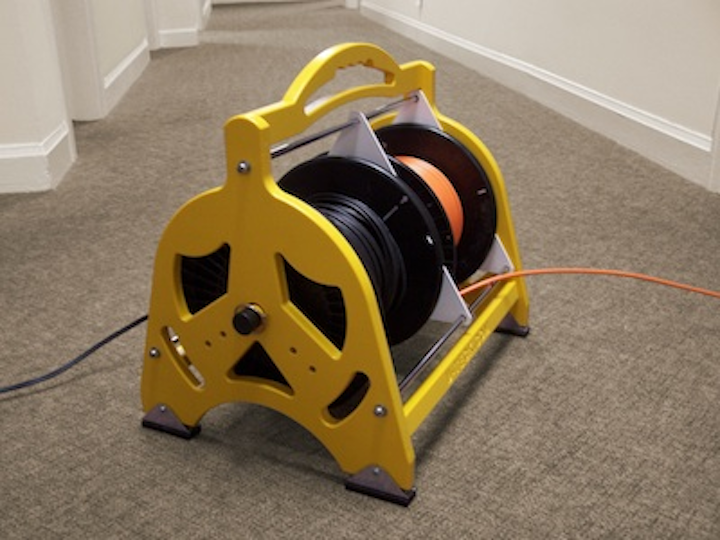 Fayetteville, N.C.—U-TECK's Cable Caddy works as hard as you! The new Reel-Deal Cable Caddy is made from an easy to carry, lightweight, and impact resistant plastic with reel dividers that allow independent reel movement.

Our convenient, quick release spindle construction makes loading and unloading a snap, and it is rated to withstand a combined weight of up to 200 lbs. Pivoting rubber feet, placed on the wide base, prevents sliding or tipping. It's easy to carry, work and store.