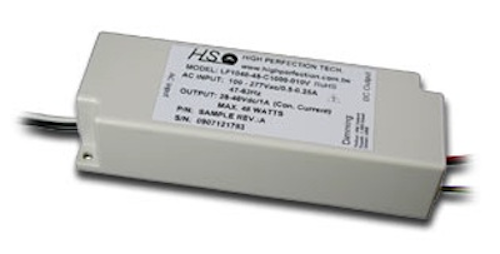 Wrentham, Mass.—Power Sources Unlimited Inc. announces the LF1048 Series ac-dc constant current or constant voltage dimmable LED driver power supply.

Units are fully potted and suitable for dry and damp locations. They are UL1012, cUL, FCC B, CE, REACH and RoHS compliant. Compact size maximizes design flexibility, 5.59 inches long x 1.850 inches wide x 1.260 inches high form factor, 48 watts, dual wire ac input and dc output connections.

Additional features include input voltage 110-277 Vac, dc output ranges from 8 to 160 Vdc and wide selection of pre-adjusted constant current outputs. Operating temperature range of -20C to +50C, ON/OFF ac step dimming, compatible with 0 - 10V standard Triac and electronic low voltage dimmers and are up to 87 percent efficient typical. Product warranty is 3 years.