Ergodyne expands Arsenal canvas bucket series
Buckets for transporting heavy materials to aerial destinations.

May 23rd, 2011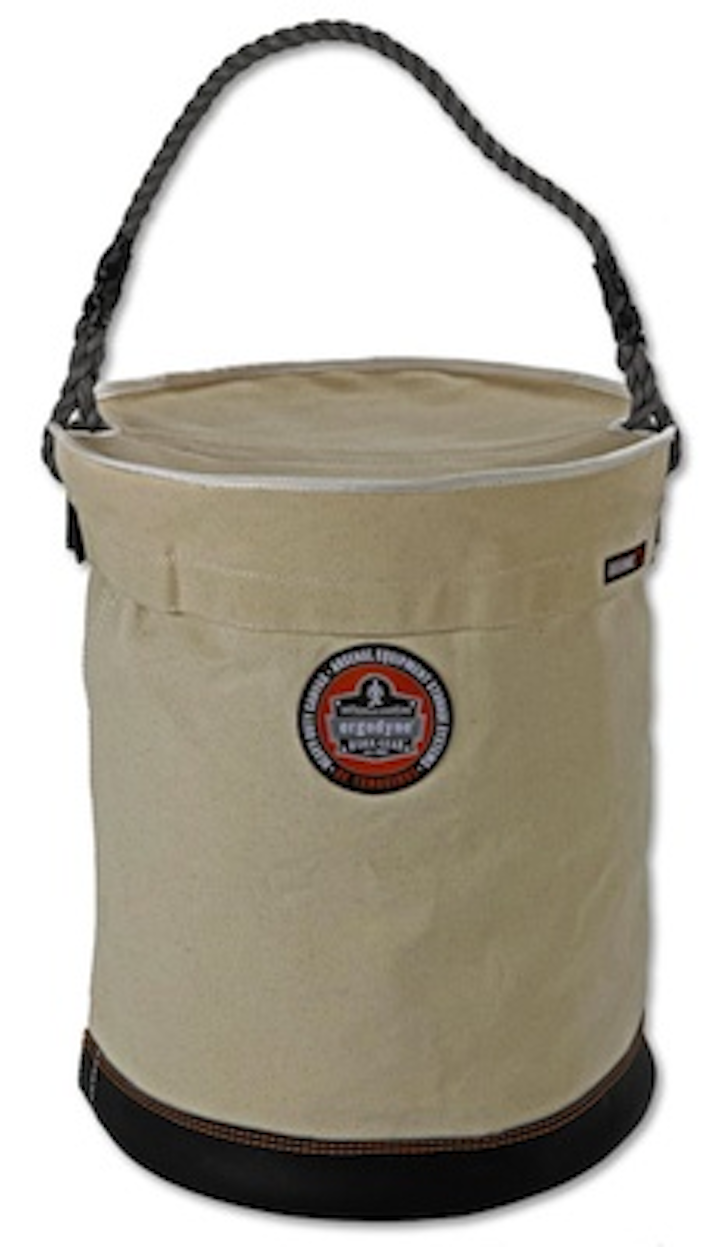 St. Paul, Minn.—Ergodyne has announced an expansion of their Arsenal canvas bucket series, including the new Arsenal 5735 XL leather bottom bucket, Arsenal 5745 XL leather bottom bucket with snap and Arsenal 5737 canvas bucket safety top.

For anyone transporting heavy materials to an aerial destination, Ergodyne's new Arsenal canvas buckets are specifically designed to safely hoist materials that come in a five-gallon pail. With high walls made of heavyweight 20-ounce canvas and the Arsenal 5737 safety top properly attached, these canvas buckets can carry up to150 pounds without the threat of dropping any contents.