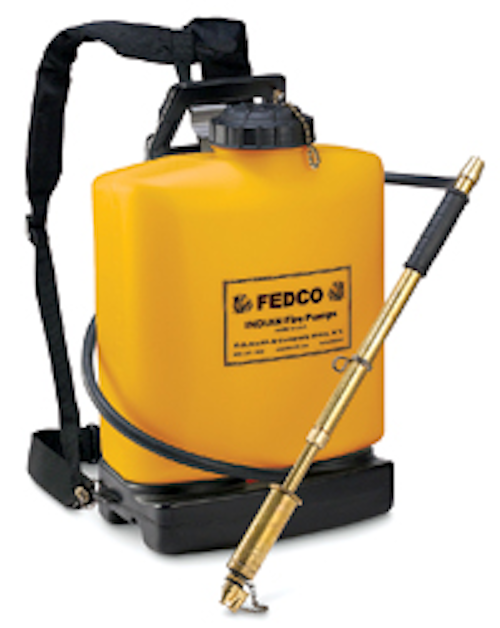 Indian FEDCO 5-gallon Poly firefighting pump holds up to the harshest environments. Forestry Suppliers' Poly tank is corrosion- and UV-resistant, and the sturdy base has no drill holes (no possible leaks), providing a strong base for heavy use and abuse. The large handle at the top of the tank enables easy handling and provides storage for the FEDCO all-brass pump when not in use.
The pump features a rubber overgrip on the elbow end. Other features of the sprayer include a 4-in. filler opening and padded shoulder straps.
For more information about Forestry Suppliers or other products, click here to go to Utility Products' Buyers Guide.