Utility supplies: Twelve-foot telescoping mini light mast with 360-degree rotating capabilities
Safety products: Larson Electronics' 12-foot telescoping light mast features 360 degree rotating capabilities. It provides a safe and effective way for operators to quickly deploy lights, security cameras and other equipment to elevations of 12 feet.
Mar 20th, 2014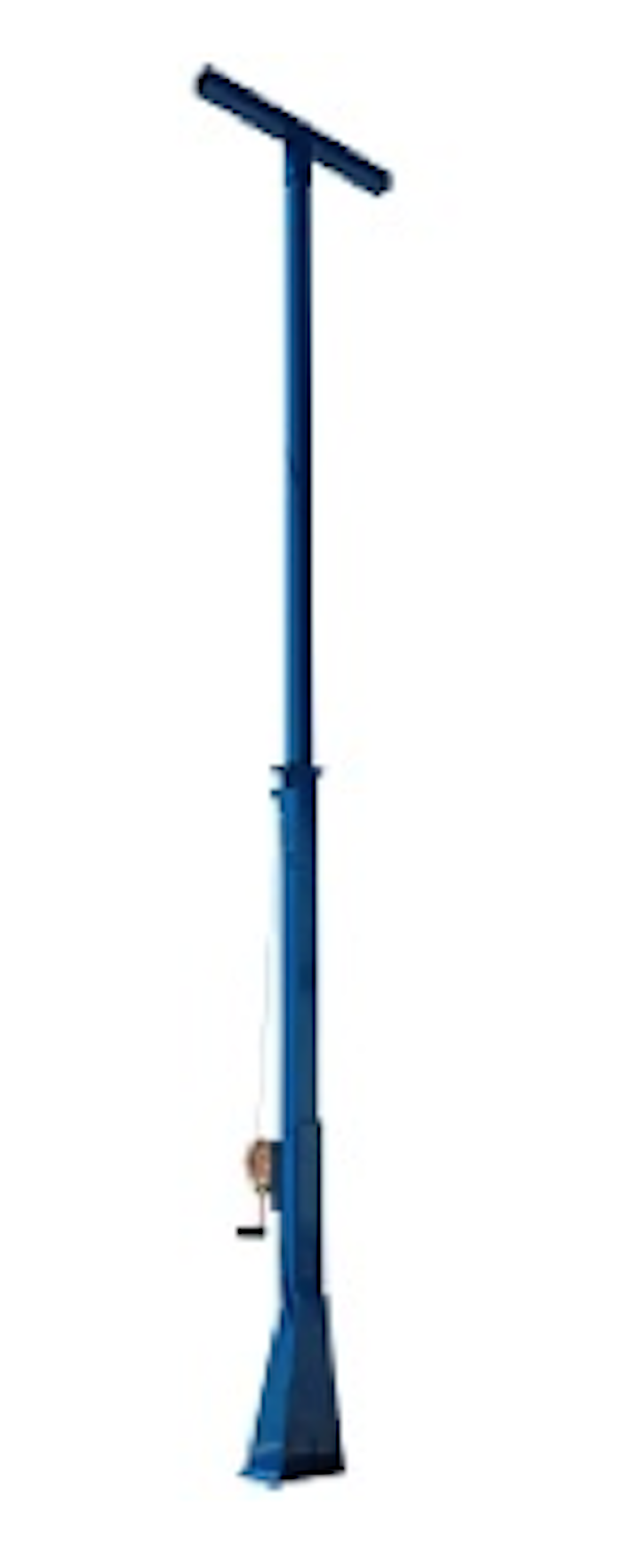 Safety equipment: The LML-7-CU12-RB telescoping mini light mast from Larson Electronics features a rotating boom that allows for 360 degrees of rotation, a removable mast head for storing mounted equipment when not in use, and a manual 1000 pound hand winch for elevation. This light boom can be extended to a height of 12 feet for effective coverage and collapsed to 7 feet. The mast is elevated from seven to 12 feet with a 1,000-pound hand winch that is fitted with 3/16 inch cable. The 360-degree rotation is provided by a single T-Handle. By loosening the T-Handle, operators can rotate the mast with ease in either direction. It can be locked into place once the desired position is found by tightening the T-Handle. The mast spins freely with ease and can be rotated with a single hand.
Larson Electronics' light towers are powder coated with a glossy finish for corrosion resistance and an aesthetic appearance. These light masts are typically mounted to trailers or other stable surfaces by a 15 inch by 13 inch, 1/4 inch thick mounting base-plate which has been predrilled to accept six 3/4 inch anchor bolts. A 36 inch wide and 1/4 inch thick mounting plate is attached to the upper section of the mast which provides a strong and stable platform for lights or equipment. When lowered to 7 feet, the mast can withstand winds up to 125 miles per hour. The light tower weighs approximately 150 pounds and can easily support and lift 100 pounds of weight.
"The LML-7-CU12-RB offers a fast and secure solution to elevate equipment up to 12 feet," said Rob Bresnahan with Larsonelectronics.com. "We can custom tailor these units to the customer's requirements with longer sections and larger mounting plates if desired."
For more information about Larson Electronics or other products, click here to go to Utility Products' Buyers Guide.