Utility equipment: Cable assemblies support wireless distributed antenna systems
Utility supplies: RF Industries' QMA high performance, low loss cable assemblies support wireless distributed antenna systems applications.
Aug 19th, 2014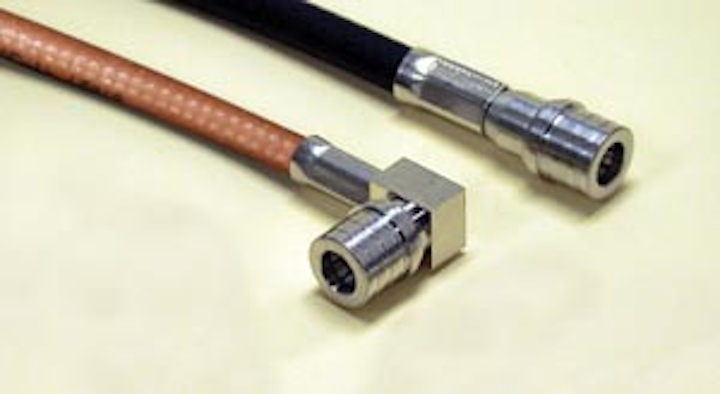 Electrical distribution: RF Industries' QMA connectors feature a snap lock connection as an alternative to SMA connectors with a threaded connection. The QMA connector, with a quick connect/disconnect feature along with excellent electrical performance up to 6 GHz, is used in wireless infrastructure applications including distributed antenna systems (DAS).
RF Industries manufactures QMA coax cable assemblies with Time Microwave LMR®-240 and LMR-195 low loss, high performance cables and RG-142 double shielded cable. Plenum rated RG-142 is also available. Cables are terminated with QMA straight and right angle connectors as well as other connectors, including N, SMA, TNC, BNC and 7/16 DIN. Assemblies are custom made to customer required lengths. All assemblies are electrical tested to assure performance.
Available from RF Connectors Distributors throughout the US, Canada and Mexico. RF Connectors is a division of RF Industries, a supplier of connectivity solutions provided through its operating divisions: RF Connectors, RF Cable Assembly, Aviel Electronics, OddCables.com and Cables Unlimited.
For more information about RF Industries' or other products, click here to go to Utility Products' Buyers Guide.