Transmission and distribution: Utility Pole top equipment mounts
Utility poles: GEOTEK introduces PUPI Pole Top Equipment Mounts. New fiberglass equipment mount assembly supports telecommunications equipment.
Aug 19th, 2014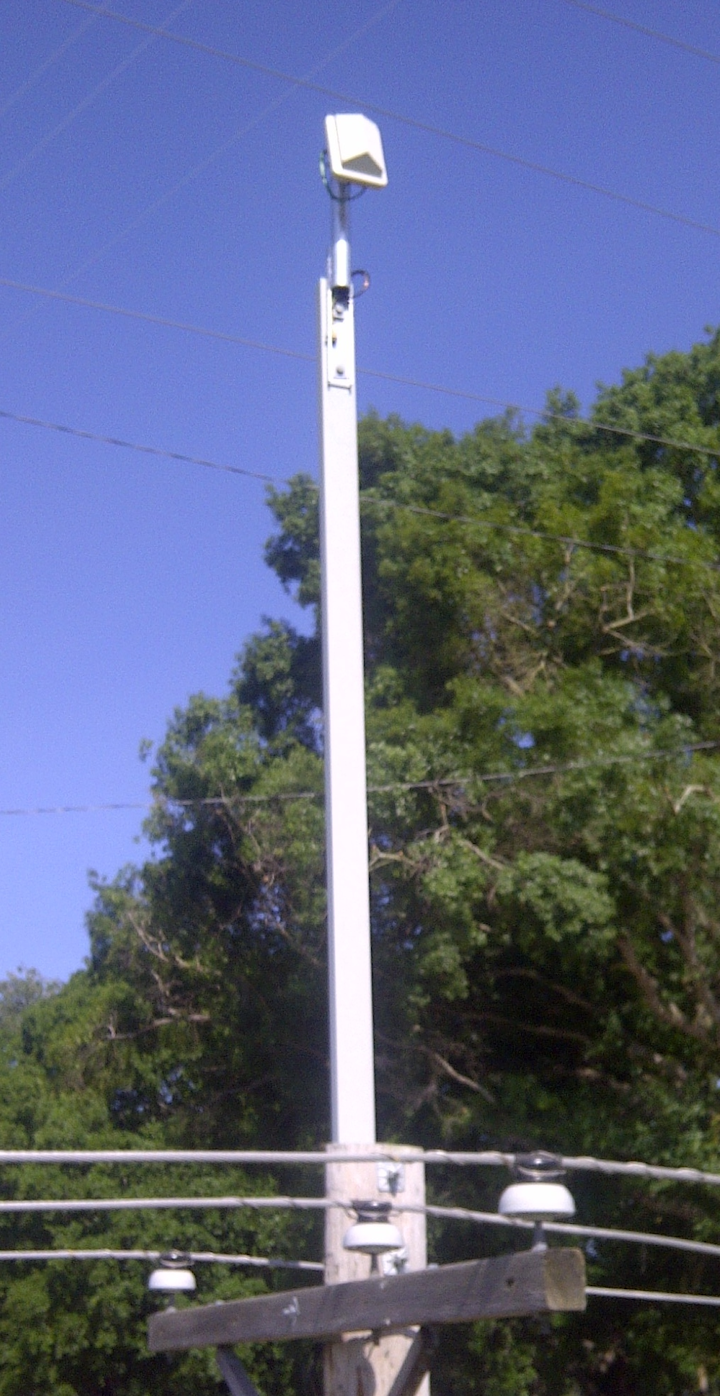 Line construction: GEOTEK, the producer of PUPI® fiberglass utility products, introduces the PUPI Pole Top Equipment Mount -- a new assembly that joins the line of PUPI brand electrical distribution and transmission products.
The PUPI Pole Top Equipment Mount is used to mount antennas, receivers, transmitters and other telecommunications equipment above the tops of utility poles. The sturdy fiberglass structure is completely non-conductive and contains an internal conduit to route and protect wires and cables. The assembly's profile is a slim 2" X 4", but it has been tested to support typical telecommunications equipment subjected to hurricane-force wind loads.
Weighing just 24 pounds, the PUPI Pole Top Equipment Mount is lightweight and simple to install. Pole-mounting hardware is available, or users can also provide their own. Custom lengths are available and predrilled mounting holes can be located to accommodate specific types of equipment.

"We have had numerous requests for products to support lighter-weight telecommunications equipment on utility poles," says Dean Casad, GEOTEK Vice President of Product Marketing. "With this in mind, we developed the PUPI Pole Top Equipment Mount to provide economical, secure pole-top clearance for antennas and other equipment, such as advanced metering systems."
PUPI fiberglass products are engineered materials, so strength is consistent -- and stays that way over time. Fiberglass resists insects and woodpeckers and will not rot. PUPI fiberglass is an excellent insulator, never rusts and never needs re-coating. PUPI fiberglass products are truly maintenance free, with a service life estimated to be twice that of wood -- in nearly any conditions.
All PUPI fiberglass products feature SunGUARD® UV resistant coating, which is thermally bonded to the surface, forming a protective layer that stays smooth and protects the fiberglass from intense sunlight for 60+ years. PUPI's exclusive TorqueGUARD™ bushings are available to reinforce holes for added strength during hardware installation.
For more information about GEOTEK or other products, click here to go to Utility Products' Buyers Guide.