Stored energy
Energy management: C&D Technologies' Liberty DCS line is a 2 Volt series of VRLA batteries for float duty and cycling duty service with capacities from 900 to 1,834 ampere-hours.
Aug 27th, 2014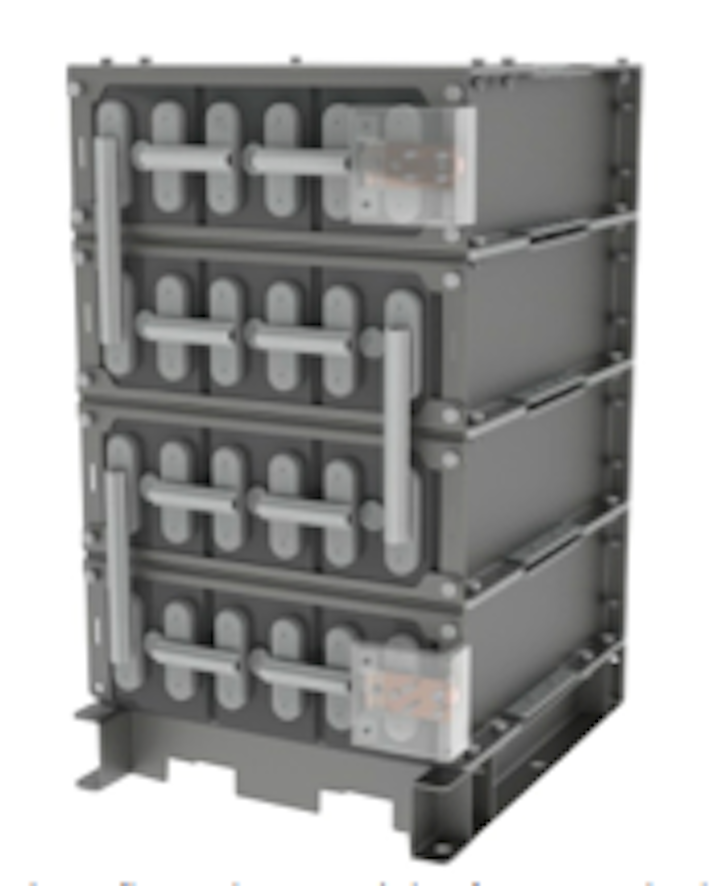 Storage system: C&D Technologies Inc., a producer and marketer of complete, integrated, standby power systems, has announced a follow up to the newly released Liberty DCS Product Line. This new Liberty DCS line is a 2 Volt series of VRLA batteries for both float duty, and cycling duty service with capacities from 900 to 1834 ampere-hours.
This latest product addition incorporates C&D's industry leading DCS cycling technology along with the newly released Nano-Carbon™ technology to enhance cycle performance and partial state of charge (PSoC) performance. "The Liberty DCS adds a higher capacity product to the highly successful DCS 12V VRLA product line, allowing customers to now deploy individual cells up to 1834 ampere-hours while reducing their string count for the cycling market utilizing our new, cycle enhancing Nano-Carbon™ technology", stated Jay Frankhouser, Director of Product Management of C&D.
System integrator and Liberty DCS customer Bill Rasmussen of Atlantic Battery Systems located in Patterson New Jersey noted; "We chose the Liberty DCS 100LC27FR for a hybrid renewable energy project that needed a long life, deep cycle VRLA battery system capable of operating in occasional PSoC. The Liberty DCS battery with Next Generation Nano-Carbon technology was perfect for this application."
The modular, Liberty DCS system has unlimited configurations and the front terminal design with the patented C&D Ohmic Ring® provides for fast installation and easy, accurate, ohmic and voltage measurements.
C&D Technologies, Inc. is a global leader in solutions and services for the switchgear and control (Utility), telecommunications, and uninterruptible power supply (UPS) applications. C&D Technologies' engineers, manufactures, sells and services fully integrated reserve power systems for regulating and monitoring power flow and providing backup power in the event of primary power loss until the primary source can be restored. C&D Technologies' unique ability to offer complete systems, designed and produced to high technical standards, sets it apart from its competition. C&D Technologies is headquartered in Blue Bell, PA.
For more information about C&D Technologies or other products, click here to go to Utility Products' Buyers Guide.