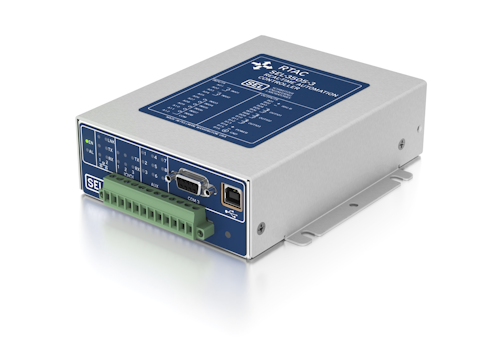 Utility safety: Schweitzer Engineering Laboratories Inc. (SEL) announced the release of the SEL-3505-3 Real-Time Automation Controller (RTAC). The newest compact member of the SEL-RTAC family adds connections for three digital outputs and eight digital inputs, expanding the applications of this versatile automation controller.
The compact and economical SEL-3505-3 provides a fully programmable IEC 61131-3 logic engine with several built-in function blocks, including recently released PID functionality. The automation controller's dimensions, 6.96" x 5.54" x 2.25", make it ideal for cabinet or DIN rail mounting. Designed for data concentration, protocol conversion, and control applications, the SEL-3505-3 operates with a wide variety of communications interfaces and protocols, including DNP3 serial, DNP3 LAN, Modbus® RTU, Modbus TCP, IEC 60870-5 101/104 Server, 2179 Client, IEC 61850 GOOSE, IEEE C37.118, and SEL protocols.
The SEL-3505-3 RTAC includes security features like centralized authentication via Lightweight Directory Access Protocol (LDAP), logging of all user access, port control, and innovative intrusion detection and alarming that utilize an accelerometer and optical sensor.
SEL serves the power industry worldwide through the design, manufacture, supply, and support of products and services for power system protection, monitoring, control, automation, communications and metering. For more than thirty years, SEL has offered unmatched local technical support, a worldwide, ten-year product warranty, and a commitment to making electric power safer, more reliable, and more economical.
For more information about SEL or other products, click here to go to Utility Products' Buyers Guide.