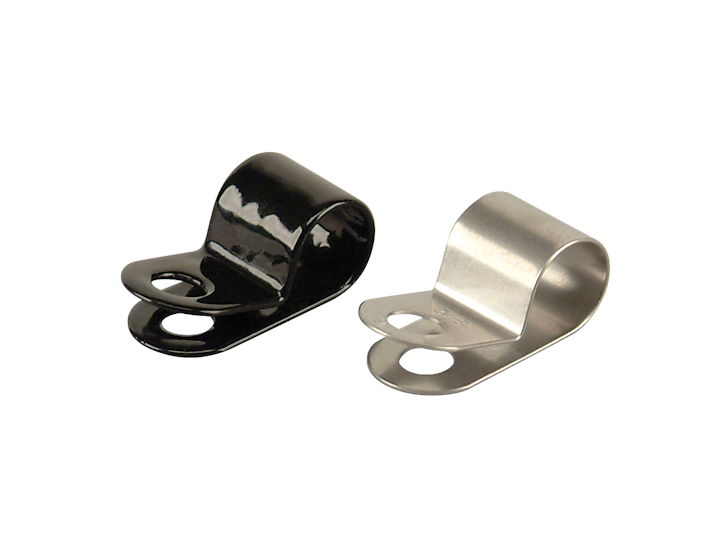 Utility equipment: Heyco Products Inc., an ISO 9001:2008 US-based designer and manufacturer of wire protection products and power components, has announced availability of their new Heyco® Stainless Steel Cable Clamps.
Ideal for clamping cable or tubing securely into place, the clamps are available in two types: "standard" corrosion resistant 304 stainless steel and insulated LDPE "coated" 304 stainless steel. Both the standard and LDPE coated clamps feature smooth "coined" clamp edges to prevent damage to cable insulation, and are designed for .203 in. mounting hold diameters.
Either clamp is suited for use in harsh environments, and the LDPE clamp is coated with polyolefin, a thermoplastic co-polymer that provides a durable non-toxic, odorless coating that has very good low temperature flexibility and excellent electrical properties. This coating also has FDA food contact approval.
For more information about Heyco Products or other products, click here to go to Utility Products' Buyers Guide.