Safety products: Elastimold Grounding Device from Thomas and Betts
Utility supplies: Thomas and Betts' Elastimold Grounding Device (GAD) safely provides direct 600A, 25kA-rated ground connection. The product line is available for standard C-clamp and ball-stud grounding.
Jan 3rd, 2014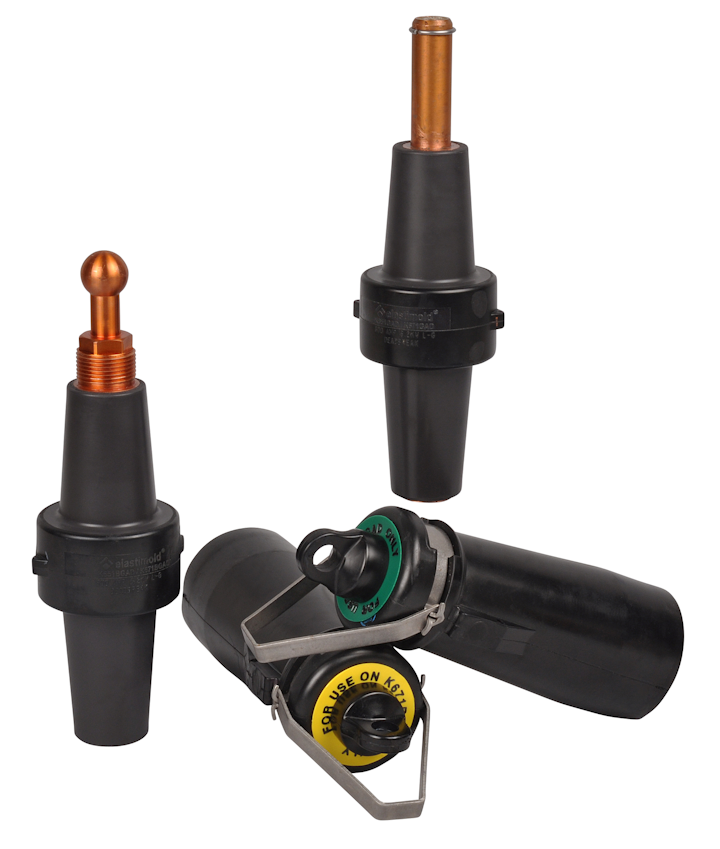 Safety equipment: The Elastimold® Grounding Device (GAD) from Thomas and Betts provides a direct 600A, 25kA-rated connection with a removable protective cap that allows for increased safety in everyday operations. Series GAD and GADDR are designed for standard C-clamp ground connections, and Series BGAD and BGADDR are specially designed for ball-stud ground connections.
"Very rarely do users have a direct 600-amp ground connection to connect to," said Chad Smith, vice president, product management and marketing, at Thomas & Betts. "Usually, they must first reduce the connection to 200 amps, and then ground the system, reducing the capability to withstand short circuits from 25kA to 10kA. The Elastimold® GAD provides a direct 600A, 25kA-rated ground connection that is permanent, reliable and safe."
The Elastimold® GAD connects to the rear interfaces of 600A series elbow connectors (T-bodies) to ground the circuit. To remain open, the insulated cap with a capacitive test point assures that there is no voltage present. Once the circuit is de-energized, it is grounded through the grounding cable to the system ground.
Elastimold® GADs comply with the ANSI/IEEE-386-2006 Standard.
For more information about Thomas and Betts or other products, click here to go to Utility Products' Buyers Guide.