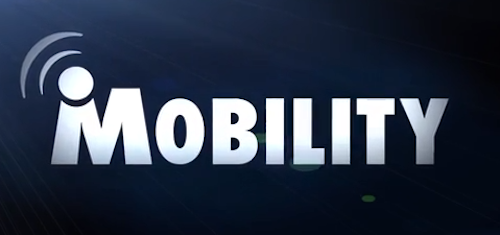 Safety products: NetMotion Wireless, provider of Enterprise Mobility Management (EMM) software, announced the latest version of Mobility, the most trusted platform for improving productivity, security, and control of a mobile workforce. Mobility reduces data usage and offers greater performance than native cellular, delivering up to 300 percent faster downloads than its closest competitor, Cisco (AnyConnect). It also empowers enterprises to extend office-like session persistence and efficiency to mobile workers anywhere.
"NetMotion Wireless has proven that it can deliver a faster, more reliable, and more economical mobile workforce environment than either a traditional cellular network or our competitors' products," said Joe Savarese, CTO of NetMotion Wireless. "Mobility is the only insurance a business needs to know they are enabling the most productive deployment for their mobile workforce."
Mobility, a client/server software solution, provides a central control point from which enterprises secure, manage, and optimize connectivity for critical work teams. The latest version improves the performance of real-world networks, ensuring sustained connectivity while shielding applications from packet loss and latency issues. The software also significantly enhances cross-team collaboration and efficiency by improving the performance of voice and video applications, such as Citrix¹s GoToMeeting. With up to 300 percent faster downloading of mixed text and images than its primary competitor, Mobility enables mobile workers to spend less time waiting and more time serving customers.
Mobility's ability to compress data up to 50 percent before sending ­ e.g., 4 MB becomes 2 MB ­ can double an organization¹s data for free. This lowers business costs by both reducing data-plan consumption and decreasing the frequency and size of plan overages.
The latest version continues the Mobility tradition of supporting popular operating systems and devices while conquering today¹s antagonistic cellular-network performance issues. Features include:
• Enhanced Support for Android - Certificate-based authentication for Android, enabling users to be more productive with applications that require advanced or multiple authentication techniques for securing corporate data and network assets.
• Full Support for the Latest Platforms - Mobility has significantly expanded its platform support to include Windows 8.1 and Windows Server 2012 R2.
• LAN-like Performance, Regardless of Location - Organizations can deploy Mobility and Riverbed Steelhead Mobile support to further reduce data consumption and improve performance.
About NetMotion Wireless
NetMotion Wireless develops Enterprise Mobility Management (EMM) software for organizations with mission-critical mobile workforces. The company's products address the unique challenges created by these workforces by providing the security, visibility, and control that IT departments demand, while minimizing the connectivity challenges faced in the field, so mobile workers can be more productive. Thousands of enterprises around the world are using NetMotion products to keep millions of mobile workers connected to applications. The company is headquartered in Seattle, Washington.
For more information about NetMotion Wireless other products, click here to go to Utility Products' Buyers Guide.