Socket safety products from Brooks Utility Products
Utility safety: At DistribuTECH 2014, Brooks to feature socket safety products that address hot socket dangers, security and fiber-to-the-home issues.
Jan 6th, 2014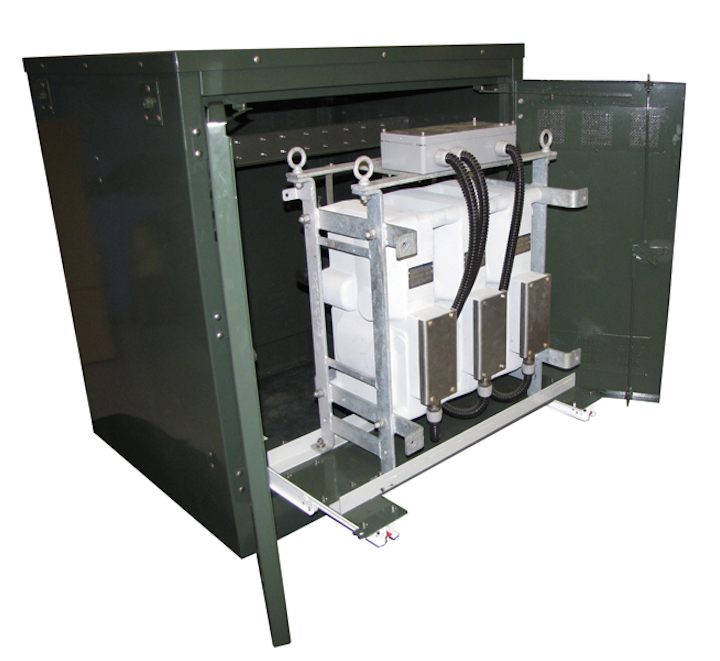 Safety equipment: Brooks Utility Products, a supplier of metering accessories, security products, switches and meter sockets/transockets will feature its line of Meter Socket Safety and Line Test Equipment in Booth #1459 at DistribuTECH 2014. Brooks will feature new products developed to address the growing safety concerns that surround the meter installation in conjunction with the deployment of advanced metering infrastructure (AMI) meters at utilities across the nation.
Over the last 8-10 years the evolution of Smart Grid and AMI has prompted most utilities in the U.S. to replace mechanical electricity meters with new solid-state smart meters and two-way communication devices. According to Scott Mann, Director of Marketing for Brooks Utility Products, "These new systems offer significant new benefits to both the consumer and the electricity service provider, yet they also introduce new risks, because there is a decrease in frequency of physical inspections."
"For utilities", Mann explains, "Smart Meters and the Smart Grid utilizing AMI offer many benefits. One such benefit is the reduced costs involved in reading meters remotely." This benefit, however, leads to some potential safety issues. Two-way communications for meters and remote meter reading means that on-site inspection of meter sockets will not happen as often as when monthly on-site readings occurred. The National Electric Manufacturers' Association (NEMA) recommends that utilities do not neglect on-site inspections. Neglecting to perform these inspections could create hazardous socket and meter conditions.
"While meter sockets are expected to perform safely for many years, situations can occur that compromise the safety of the installation," says Mann. "Installation failure can be brought about by age of the socket, excessive moisture, vandalism or tampering, vibrations and movement surrounding the meter, weather damage, as well as overloads and short-circuiting, among other things. Deterioration of the installation components can lead to a dangerous condition often referred to as 'hot socket', where meter and socket terminal temperatures can reach high enough levels that they fail catastrophically." With physical inspections happening much less frequently, these conditions are not as likely to be discovered until failure has occurred.
Brooks to Feature Pre-installation and Retrofit Answers
Brooks offers a number of products for pre-installation and post-installation (retrofit) use to assure meter sockets can accommodate the new smart meters.
For quick, safe and easy checking of meter sockets during installation Brooks features a number of products such as the P-277 Polyphase Socket Tester which provides a safe and effective means to quickly check 277/480 volt meter sockets for wiring errors, short circuits and back feed conditions. Brooks also has the S-120 Single Phase Socket Tester that protects the meter installer, with a simple to use, safe test device that checks the meter socket for short circuits, grounds, back feed and wiring errors, and protects the employee setting the meter from dangerous arc flash and fault conditions. Another easy to use Brooks tester is the Portable MeterSocket Jaw Tester which is specifically designed for measuring the insertion and extraction forces associated with installing a socket-type meter into a meter socket.
If upgrades are needed to faulty meter sockets already installed with smart meters, Brooks also provides the needed products to repair the sockets to allow new meters to work effectively. One such product is the Universal Block Replacement Assembly that allows field replacement of most back mounted meter socket interiors without regard to enclosure depth. The height of this assembly can be easily adjusted to fit the requirement of the enclosure and is available in 100 or 200 AMP current rating. Another repair product from Brooks is the new Terminal Block Assembly. The Terminal Block Assembly was developed in response to 'hot socket' concerns in old bottom-connected meter socket enclosures where the socket terminal block had deteriorated. The deterioration of blocks that were often in excess of 40 years old, resulted in thermal runaway and ultimately put the installation at a greater risk for fire. The Terminal Block Assembly is a UL-listed retrofit product that includes a universal mounting bracket for easy installation in most bottom-connected single-phase sockets.

With these specially designed products from Brooks, utilities can check their meters and make necessary repairs on site, either at the time of installation or as an upgrade, greatly reducing the chance of fire caused by faulty meter sockets.
Worker Safety Key to ELECTRAK Success
In addition to socket safety Brooks has taken steps to address worker safety at underground Primary Metering sites with its ELECTRAK line of primary cabinets. The ELECTRAK improves safety with its patent pending design and roll-out shelves that hold up to 400 pounds of CT/PT equipment as workers no longer have to crawl inside a cabinet for transformer repair/replacement work.
The 7990 ELECTRAK, on display at DistribuTech, is designed to accommodate the SADTEM KYE 15 or 25 KV transformer pack which is installed on roll-out shelves for easy service. The 7990 has a much smaller footprint for a streamlined profile and extra large doors allowing for easier worker access. The dead front design minimizes animal contact while the fully encapsulated design of the KYE makes it suitable for underground installations exposed to high water threats.
Revenue Protection Drives New Security Products
Theft of service has been an issue for utilities for years, and the problem is growing. "Through government and industry sources, it is estimated that losses due to energy theft have now grown to over $7 billion annually"' according to Scott Mann. "This number is expected to climb meaning, rising prices during difficult economic times"
Prevention of theft through installation of better locking hardware is the best first step in securing meters. Since utilities are not visiting meter locations as frequently as they had in the past it becomes more critical to security systems that will last. Brooks will have its portfolio of security products on display and looks forward to engaging customers in dialogue around development of the next generation of meter security solutions.
New Way to Safely Power FTTH Installation
Brooks is also featuring the new FTTH field installation kit which is a complete turn-key package for quick and easy installation of the battery back-up power supply and adapter. The kit comes complete with everything needed for successful installation including adapter, battery back-up enclosure, battery, wiring and a sealing ring to secure the meter.
The adapter features an integrated power supply for converting the utility 240V line voltage to 16VDC output for charging the battery, which is also included in the kit. "Our new FTTH field installation kit greatly reduces time and the cost of installation and provides a safe option for powering FTTH installations from the meter," said Mann.
Brooks will have these and other products, along with knowledgeable utility products experts, available at Booth #1459 at DistribuTECH 2014. For more information on any of the products offered by Brooks Utility Products call 1.888.687.3008, go to www.brooksutility.com, or visit Booth #1459 at DistribuTECH 2014.
About Brooks Utility Products: Brooks Utility Products manufactures and supplies a complete line of metering related products for the utility industry. Brooks UP is part of the Tyden Group of companies, providers of innovative and customized security solutions and product identification technology.
For more information about Brooks UP or other products, click here to go to Utility Products' Buyers Guide.