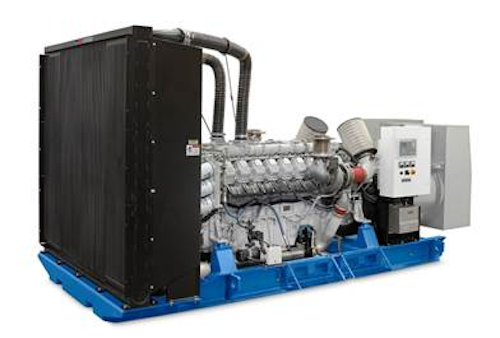 Utility tools: Rolls-Royce has announced the availability of the all-new MTU Onsite Energy 18V 2000 generator set with a power output of 1,250 kWe, increasing the power range of its family of Series 2000 products. The generator set is based on the newly developed MTU Series 2000 diesel engine in an 18V configuration, which is designed exclusively by MTU for power generation applications.

The MTU 18V 2000 generator set will allow MTU Onsite Energy customers with requirements at the 1,250 kWe node to purchase an equally powerful generator set with a more efficient footprint than was previously available.

The result of years of development, the highly engineered diesel generator set utilizes a high-pressure common rail fuel injection system and optimized air filter and outlet placements. Additionally, the generator set's engine control unit (ECU), now an ECU9, boasts increased RAM and processor capacity that delivers four times the speed of earlier ECUs.

"We're committed to meeting the unique power needs of our customers and the new 18V 2000 generator set helps us do that," said Al Prosser, director of sales at MTU Onsite Energy.

"This new generator set is quieter, more efficient, and it produces the same power levels using less space than ever before. It's also available to our customers at a lower cost than was previously available at the 1,250 kWe power node."

For more information about MTU Onsite Energy or other products, click here to go to Utility Products' Buyers Guide.