Utility equipment: Protect equipment in harsh environments against power outages
Energy management: Falcon Electric kicks off Lunch and Learn Program. Technical program helps educate and share expertise on protecting industrial systems against costly power outages.
Nov 19th, 2014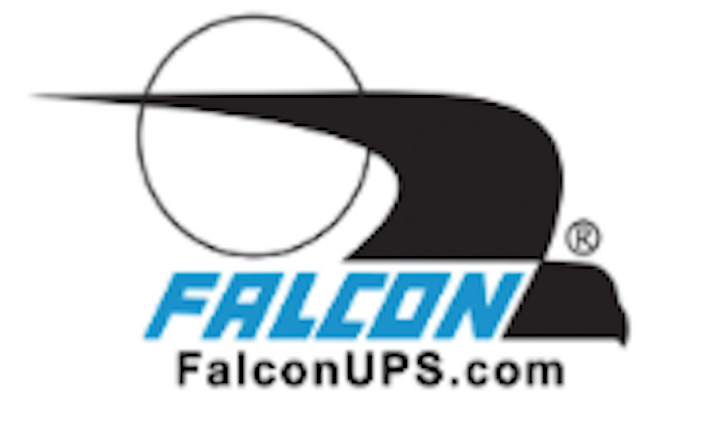 Utility safety: Falcon Electric Inc., a provider of protection for mission-critical equipment in harsh environments against power problems, announced it has officially started its new Lunch and Learn program across North America. Falcon's collaborative Lunch and Learn presentations will provide electrical engineers, project managers, operations and maintenance personnel with an in-depth look at choosing the right power protection solution for mission-critical processes, especially those operating in harsh conditions. During these informative sessions, Falcon's technical representatives will discuss considerations for maximizing uptime of power dependent applications such as security, water treatment and transportation, oil and gas, and process control.
"Protecting essential industrial processes such as SCADA and PLCs against power problems is paramount," said Ron Seredian, vice president of marketing for Falcon Electric. "Many people think all UPSs are the same. This can be a costly misconception. Our Lunch and Learns are a way to educate those working with mission-critical applications about power protection requirements and the important considerations when safeguarding systems in harsh environmental conditions."
The discussions are held either in person at an organization's facility or via teleconference. Falcon's technical representatives lead the discussion with a collaborative exchange of ideas and questions from participants. Presentation topics are geared for anyone running operations in hash industrial settings. Topics covered include:
• Important power quality considerations
• Mission-critical application power requirements (SCADA, PLCs, automation)
• High-temperature UPS design (on-line, double-conversion)
• Safety agency approvals including UL 508
• Environmental temperature concerns from -30°C to 65°C (-22°F to 149°F)
• Long-life battery technology
• Industrial UPS options such as NEMA enclosures
According to the Energy Information Administration (EIA), American businesses lose as much as $150 billion per year due to power interruptions. "Disruption of power to manufacturing processes, chemical processing, pipelines and other always on operations is not only costly, but can pose safety and quality issues. Understanding how using power protection that is specifically designed for the unique requirements of these types of industrial applications can go a long way in improving throughput and the bottom line," said Seredian.
For more information or to sign-up for the Lunch and Learns, please contact Ron Seredian at 800-842-6940 or email rseredian@FalconUPS.com or go to this link: http://www.falconups.com/lunch_and_learn_promo.htm
Headquartered in Irwindale, Calif., Falcon Electric, Inc. is a leading manufacturer of award-winning power protection and conversion solutions. For over 25 years, Falcon has been dedicated to offering the latest in technology, superior engineering standards and unmatched technical support and customized solutions. Falcon manufactures on-line UPSs, including industrial and high-temperature UPSs, as well as other rugged power conversion solutions. These products are used in industrial automation and military/aerospace applications, as well as scientific labs, computer, telecommunications and other industries that demand the highest product reliability to meet their critical power needs.
For more information about Falcon Electric Inc. or other products, click here to go to Utility Products' Buyers Guide.