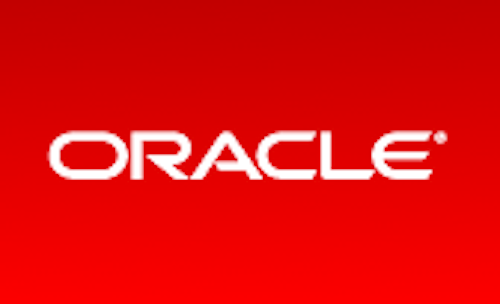 Utility tools: Oracle announced the availability of Oracle Utilities Work and Asset Management 1.9.1.2, with new enhancements to help electric, gas, and water utilities achieve greater operational efficiency through streamlined work planning processes and improved enterprise asset management and reliability. The latest release provides utilities with increased visibility into work planning information and enables them to become proactive in tracking, evaluating, and replacing assets to increase enterprise reliability.
News Facts:
• Oracle announced the availability of Oracle Utilities Work and Asset Management 1.9.1.2, with more than 40 feature enhancements to help utilities improve work planning processes, enterprise asset management (EAM), and assessment capabilities.
• Oracle Utilities Work and Asset Management 1.9.1.2 enables utilities to streamline their work planning processes to support a continuous cycle of improvement for job plans to mitigate job delays and wasted time, which has a direct correlation to increased wrench time and asset reliability.
• Enhancements within the Oracle Utilities Work and Asset Management failure mode and effects analysis tool include both preventive maintenance plans and corrective action work templates, allowing utilities to identify what failures their preventive maintenance program is attempting to mitigate as well as to identify the corrective action to take when a specific type of failure occurs. Additionally, the Oracle tool allows users to associate failures to specific components within an asset to ensure utilities can document and develop more comprehensive maintenance strategies.
• Oracle Utilities Work and Asset Management 1.9.1.2 also offers enhanced asset condition assessment functionality to better support capital planning. Utilities can now automatically calculate a total asset condition score based on multiple and varied inspection assessments to give a more accurate picture of an asset¹s health and life expectancy (for example, calculating how much more quickly an asset will fail in a highly corrosive environment). In addition, utilities can automatically derive a ³Confidence Rating² based on the age of the condition assessments performed within the system. These new features combine to help utilities better track, evaluate, and make informed asset-repair or -replace decisions.

Supporting Quotes:
• "Oracle worked closely with Veolia to develop enhancements that ensure Oracle Utilities Work and Asset Management 1.9.1.2 supports best business practices for maintenance planning and scheduling. An advanced EAM solution needs to effectively support an environment where it is easy to continually improve job plans. The new update contains significant enhancements that support a structured cycle of improvement for job plans, including the ability to locate work order templates associated to like assets based on shared bill-of-material records, and the ability to link both preventive maintenance plans and corrective action work templates to equipment class and type failure modes," said Robert Dannenberg, manager, EAM Application Services, Veolia Water.
• "Oracle and Seattle City Light worked together to identify where we could gain efficiencies in the work planning process related to the installation of mass assets for new or replacement services. The new Oracle Utilities Work and Asset Management features automate the process of adding hundreds of assets to the same work order task, which reduces the time we spend on routine activities so our planners can concentrate on planning critical work," said Lesley Wilson, senior business analyst, Information Technology Services Division, Seattle City Light.
• "The Oracle team is doing great things with its Oracle Utilities Work and Asset Management system. The more I see planning as all about continually improving work plans, I see Oracle continually improving Oracle Utilities Work and Asset Management to allow that to happen. The latest release, 1.9.1.2, helps planners to register their job plans better against assets so they can record issues of the past to guard against issues in the future," said Doc Palmer, founder of Richard Palmer & Associates and author of the bestselling Maintenance Planning & Scheduling Handbook.
• "Today's electric, gas, and water utilities are recognizing the need to approach work planning and asset management with end-to-end visibility and control. Oracle Utilities Work and Asset Management 1.9.1.2 helps utilities meet those objectives by enabling them to simplify the work planning process, improve job scheduling, and enhance both short-term and long-term asset maintenance decisions. Further, it helps improve employee productivity and reduce costs. Ultimately, the latest release enables utilities to improve service through work planning and asset optimization," said Rodger Smith, senior vice president and general manager, Oracle Utilities.
About Oracle Utilities
Oracle Utilities delivers proven software applications that help utilities of all types and sizes achieve competitive advantage, business performance excellence, and a lower total cost of technology ownership. Oracle Utilities integrates industry-specific customer care and billing, network management, work and asset management, mobile workforce management, and meter data management applications with the capabilities of Oracle's industry-leading enterprise applications, business intelligence tools, middleware, database technologies, and server and storage systems. The software enables customers to adapt more nimbly to market deregulation, meet ever-evolving customer demands, and deliver on environmental conservation commitments. Additionally, Oracle Utilities helps utilities prepare for smart metering and smart grid initiatives that enhance efficiency and provide critical intelligence metrics that can help drive more-informed energy and water usage decisions for consumers and businesses.
For more information about Oracle or other products, click here to go to Utility Products' Buyers Guide.