Utility supplies: Pre-terminated fiber connectivity products from Belden
Power transmission: Belden adds pre-terminated fiber connectivity products to its data center solutions range. New FiberExpress pre-terminated LSNH assemblies and ultra high-density rack-mount fiber connectivity systems facilitate easier installation, faster deployment, and greater flexibility.
Sep 15th, 2014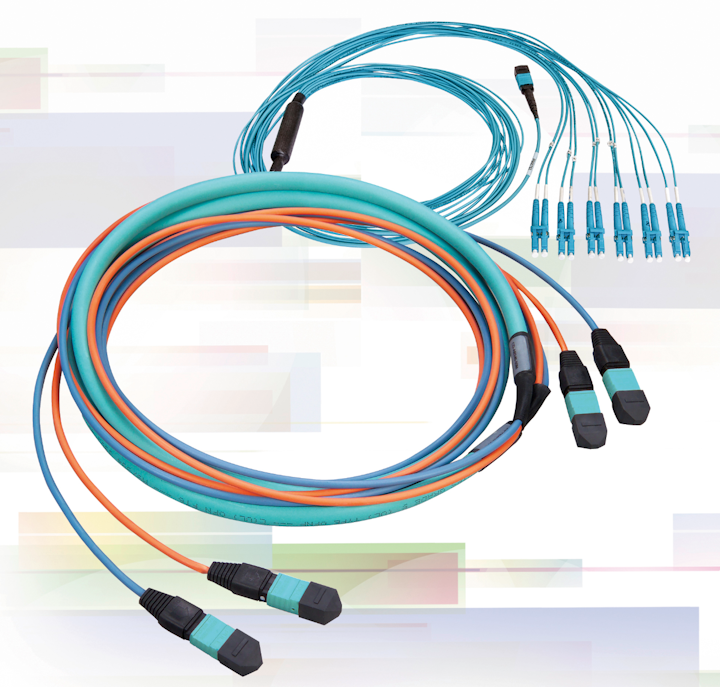 Power transmission: Belden Inc., a provider of signal transmission solutions for mission-critical applications, has extended its range of Data Center Solutions with a new line of Belden low-smoke, no-halogen (LSNH) pre-terminated fiber assemblies and an ultra high-density rack-mount fiber connectivity system.
FiberExpress pre-terminated LSNH assemblies are designed to meet a wide range of data center applications and densities. In addition to faster multi-fiber connections and switch turnups, these fiber assemblies ensure optimum performance with 100% tested factory termination and lower insertion loss while providing a seamless migration path from 10G to 40G and beyond. They offer faster data center deployment, better performance and easier scalability to next generation transmission speeds for overall lower total cost of ownership. Products available in this range include:
• FiberExpress Multi-fiber Push-On (MPO) Trunk Assemblies enable faster deployment of multi-fiber switch-to-switch fiber backbone connections with architectural flexibility and easier migration from 10G to 40G and 100G.
• FiberExpress Hydra Assemblies and Patch Cords are uniquely suited to meet a wide range of today's networking and SAN switching environments, including MPO to LC for distributing multi-fiber connectivity and traditional LC, SC and ST applications.
• FiberExpress Multi-Fiber Cable Assemblies are engineered for maximum performance and superior quality, offering easy configurability with a variety of fiber counts and connector types for instantaneous installation in virtually any multi-fiber application.
The FiberExpress Ultra High Density (UHD) rack-mount fiber connectivity system includes a widerange of pre-terminated cassettes and field-terminated frames to support virtually any high-density fiber connectivity need while offering cost effective migration from current 10GbE to 40 and 100GbE applications. The FX UHD System offers an elegantly simple solution for incorporating flexibility, manageability and scalability into high-density fiber channels. The system makes it possible to combine fiber, copper and multimedia connectivity in mixed media environments ­ all in the same rack unit of space.
On introducing the new products, Andy Kuszczak product manager said: "In creating these new products, we have applied Belden¹s extensive industry know-how and experience to incorporate a significant number of features. This ensures that they deliver benefits that include faster installation and deployment, easier identification and better performance in terms of quality, protection and upgradeability."
For more information about Belden or other products, click here to go to Utility Products' Buyers Guide.