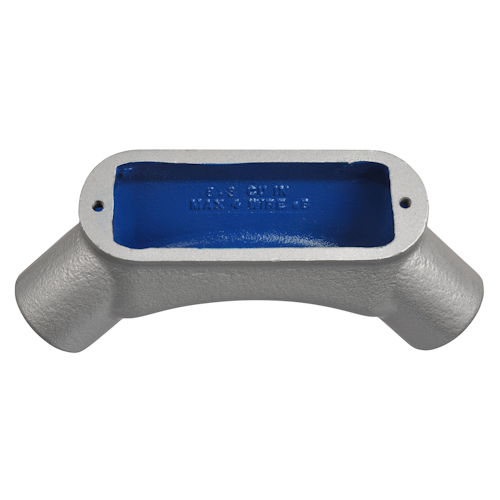 The T&B Rigid Fittings BlueKote Universal Conduit Elbow (LU) Form 8 from Thomas & Betts (T&B) replaces four conduit body configurations, resulting in a four-to-one reduction of stock-keeping units (SKUs). The T&B Rigid Fittings BlueKote LU Form 8 enables fiber-optic cable to be run in a 3/4-in. system, instead of a 2-in. system, and still maintain the cable bend radius, which provides a reduction in the time needed for installation.
The angled covered port facilitates wire pulling and uses standard covers. Because the BlueKote LU Form 8 is UL listed as an enclosure, splices are permitted inside of it. The BlueKote LU Form 8 is rated for 40 percent wire fill, avoiding the need to de-rate the system.
For more information about T&B or other products, click here to go to Utility Products' Buyers Guide.