Safety products: Proper use of fish tape assures safety, productivity
Utility safety: Electricians use IDEAL fish tapes on a daily basis to snake electrical wires and communications cables through conduit, finished walls, and hard-to-reach spaces above ceilings and below flooring.
Jun 26th, 2014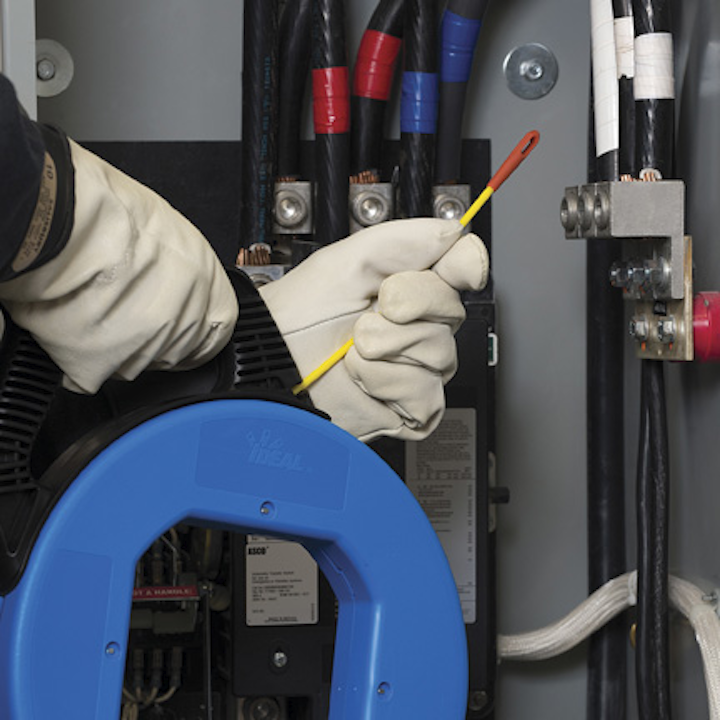 Safety equipment: When handled correctly, these indispensable tools pull wires fast and conveniently, while eliminating the need to demolish structural elements. However, simple guidelines need to be followed to assure safe operation and to maintain equipment in top shape for years of service.
• Wear heady-duty gloves when fishing tape. Sharp edges or burrs can cut bare hands.
• While feeding wire, coordinate with the worker pulling the wire so you can develop a steady tempo of pulling just a few feet at a time.
• Keep fish tape clean of dirt and built-up lubricant by washing it with a gentle detergent and warm water. Dirty tape can be difficult to play out and retrieve. Inspect fish tapes and leaders for corrosion, cracks, or other wear that may lead to it breaking during pulling.
• Cut down on friction during long or multiple-bend conduit runs with IDEAL wire pulling lubricant.
• Steel tapes are the most widely used fish tapes, but for jobs near live circuits or in wet conditions, non-conductive, non-corrosion fiberglass tapes are a better choice.
• If you encounter insulation, try to not go through it, but around it with the fish tape. You can also substitute fish tape with an IDEAL Tuff-Rod flex fishing pole for added strength and control.
• Before running fish tape in conduit that contains wires, disconnect the power.
• Practice correct Lockout/Tagout procedures while working around energized electrical circuits. It may save your life.
For more information about IDEAL or other products, click here to go to Utility Products' Buyers Guide.