Utility supplies: Mini PL SPEC Pak connector
Utility equipment: Anderson Power Products offers 3 and 5 position Mini PL SPEC Pak connector.
Dec 23rd, 2014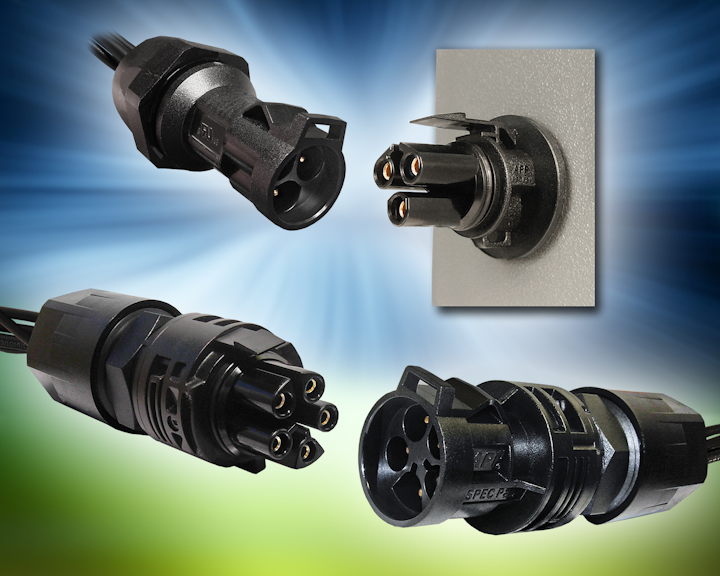 Utility supplies: Anderson Power Products® (APP®) Mini PL SPEC Pak® is a series of compact, environmentally sealed connectors. Mini PL SPEC Pak connectors are touch safe on both sides and feature a latching shell. Power handling capabilities up to 23 amps and 600 volts AC/DC per pole allow more power in a smaller waterproof (IP68) shell than competing solutions.

Available in both three and five pole configurations, Mini PL SPEC Pak® can be used in wire to wire and wire to panel applications accommodate up to 12 awg (2.5 mm²) wires while maintaining the compact size. Gold plated contacts down to 24 awg (0.25 mm²) are suitable for power or signal needs. Optional sequencing capabilities are available for design flexibility.
About Anderson Power Products®
Anderson Power Products® is a leader in developing high quality, low cost, power interconnect solutions for industries including: Back Up Power Systems, Electrical Vehicles, UPS Systems, Telecommunications High-Technology Devices and Alternative Energy Solutions. Headquartered in Sterling, MA, Anderson Power Product's facility is ISO 9001:2008 certified and uses automated manufacturing to offer uncompromising quality. In addition, APP operates a distribution and assembly facility in Warrington, England to provide support for their European customers, as well as three Asia Pacific facilities: Shenzhen, China, Shatin Hong Kong and Taichung City 407, Taiwan (R.O.C.).

For more information about Anderson Power Products or other products, click here to go to Utility Products' Buyers Guide.