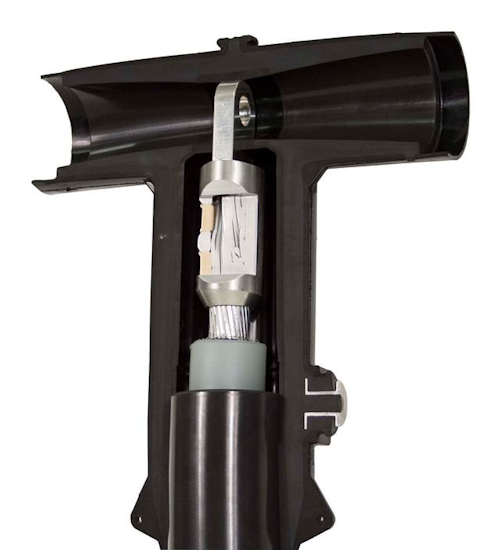 Utility supplies: Power management company Eaton recently announced that its latest stepless shear bolt connector is now available to complement the line of 600 A deadbreak connector systems from its Cooper Power Systems business. With stepless bolt and friction disc technology, the new shear bolt connector reduces the potential for error during installation, and increases the reliability of medium voltage collector systems without crimping, filing or additional special tools.
"Because it requires fewer installation steps and tools than other conventional connectors, our new shear bolt connector can help save project owners and contractors both time and money," said Dan Roth, product manager, Eaton's Cooper Power Systems division. "Its reliable and clean connection reduces the risk of potential outages and can help save operational and management costs."
With only a 5 millimeter (mm) or 8 mm standard hex key required for installation, the possibility of error is dramatically reduced. As the stepless bolt is screwed in, the friction disc at the base of the bolt makes contact with the conductor, and the bolt rotates freely above the disc, applying the optimum amount of contact force without damaging the conductor. When the maximum contact force has been reached, the stepless bolt shears off below the surface of the connector, allowing for a consistent compressive force every time to increase reliability in the field.
Additionally, pairing the shear bolt connector technology with Ethylene Propylene Diene Monomer (EPDM) rubber terminations creates one of the highest quality deadbreak connector systems available. The stepless shear bolt connectors are available with Eaton's 15, 25, and 35 kilovolt (kV) class BOL-T and BT-TAP deadbreak connector systems, and can be used for both aluminum and copper conductors. The connectors are also a part of the systems tested in accordance with the Institute of Electrical and Electronics Engineers (IEEE®), Std. 386 - 2006 standard.
For more information about Eaton or other products, click here to go to Utility Products' Buyers Guide.