Energy meter from Schneider Electric
Power measurement: Schneider Electric introduces disturbance direction detection capabilities for the PowerLogic ION 8650 meter.
Oct 14th, 2014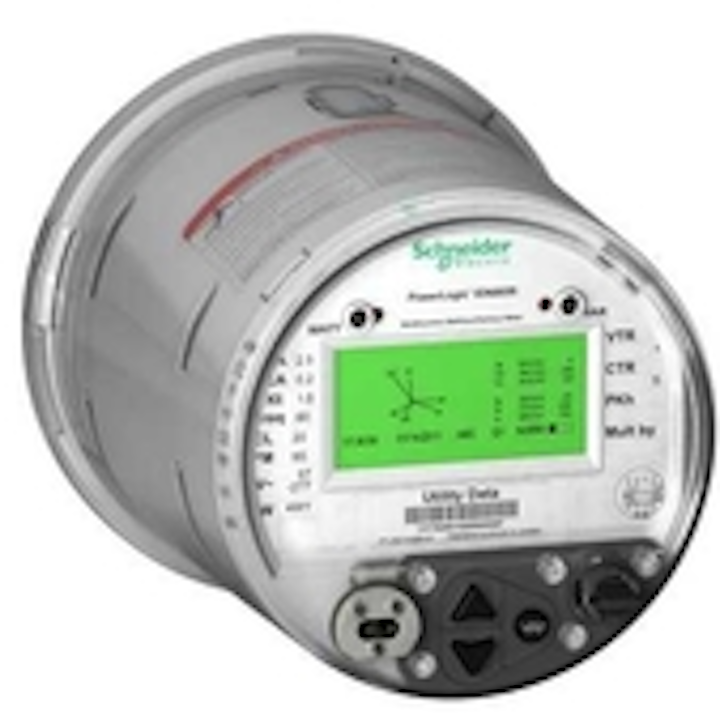 Voltage meter / utility tools: Schneider Electric, a global specialist in energy management, has announced Disturbance Direction Detection (DDD) capabilities for the PowerLogic ION 8650 meter line, making it the first socket meter to have this extended functionality. The patented disturbance direction detection technology, now a standard feature for the PowerLogic ION 8650A and 8650B meters, allows utilities to analyze and isolate the source of power quality issues quickly.

By providing insight into where a power quality disturbance originated from, the ION 8650's exclusive DDD functionality simplifies post event analysis for the electric utilities, industrial facilities, and microgrid operators using the meter. Meters equipped with DDD provide an indication to identify the direction in which the disturbance occurred. This level of detail allows field crews to focus on a very specific section of the system and quickly identify where the anomaly occurred. Ultimately, the functionality helps utilities, facilities and other users to restore service faster to provide more consistent, reliable power to customers.

The PowerLogic ION 8650 meter is part of a solution suite and can be deployed as a comprehensive approach or integrated with third party solutions. The ION 8650 meters boasts patented ION technology, which enables exceptional user programmability of the meters with a modular, flexible architecture, which has the ability to easily and cost effectively transition to meet new requirements and adapt to changing needs as Schneider Electric continues to innovate the future of metering technology.

Schneider Electric provides a unique, comprehensive suite of utility-based hardware and software solutions that extend from the Control Center to the Customer. With knowledge across the utility distribution system, Schneider Electric offers expertise and proven experience to get the most effective utilization from your power quality meters.
For more information about Schneider Electric or other products, click here to go to Utility Products' Buyers Guide.