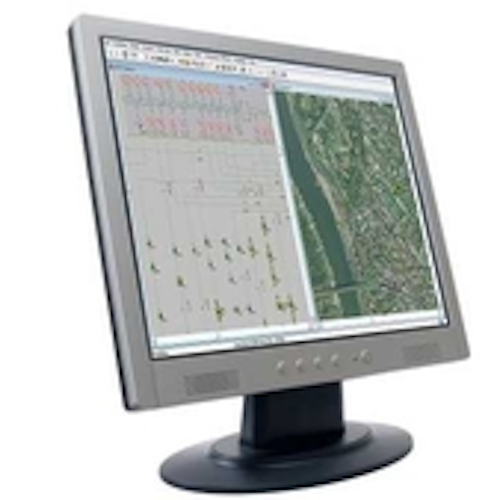 Power management: Schneider Electric, a global specialist in energy management, has announced the latest release of their advanced distribution management system (ADMS). Named a leader 3 years in a row in Gartner's Magic Quadrant for Advanced Distribution Management Systems (ADMS), the new ADMS 3.5 simplifies deployments, reduces maintenance, optimizes capital expenditures, and supports greater adoption of distributed energy resources.

Schneider Electric's ADMS assists utilities in the analysis, operation, planning and optimization of power networks. It includes advanced analytical functions that help utilities optimize network operations by offering proactive approaches to managing demand, enabling distributed energy resources and improving storm management processes. This is increasingly important as utilities are facing pressure to support the integration of a growing number of distributed energy resources such as wind and solar power generation and electric vehicles. ADMS now provides enhanced planning capabilities that enable utilities to optimize capital expenditures in the reinforcement and automation of distribution networks.

The ADMS solution now offers more simplified deployments with the flexibility of SCADA and/or OMS only implementations, thus lowering the barrier to entry to the most advanced solution in the market. It also provides enhanced data management tools, which reduce quality requirements of external source data and support configurable, automated workflows that lower the total cost of ownership.

Schneider Electric's ADMS has been expanded to support real-time modeling, analysis and control of transmission and sub-transmission networks including features, such as fault analysis and contingency analysis. Utilities also have the option to deploy transmission and distribution management independently or within the same environment with a common network model and user experience.

As IT solutions and OT devices continue to converge, Schneider Electric is uniquely positioned to provide a Smart Utility suite of hardware and software solutions with consulting, implementation and support services from the Control Center to the Customer. Schneider Electric's ADMS provides a comprehensive platform approach with flexible deployment options to help utilities manage and operate their networks safely, reliably and efficiently.
For more information about Schneider Electric or other products, click here to go to Utility Products' Buyers Guide.