Cable cutters, connectors, testing products
Utility equipment: IDEAL to showcase new PowerBlade cable cutters at NECA 2014 in Chicago.
Jul 11th, 2014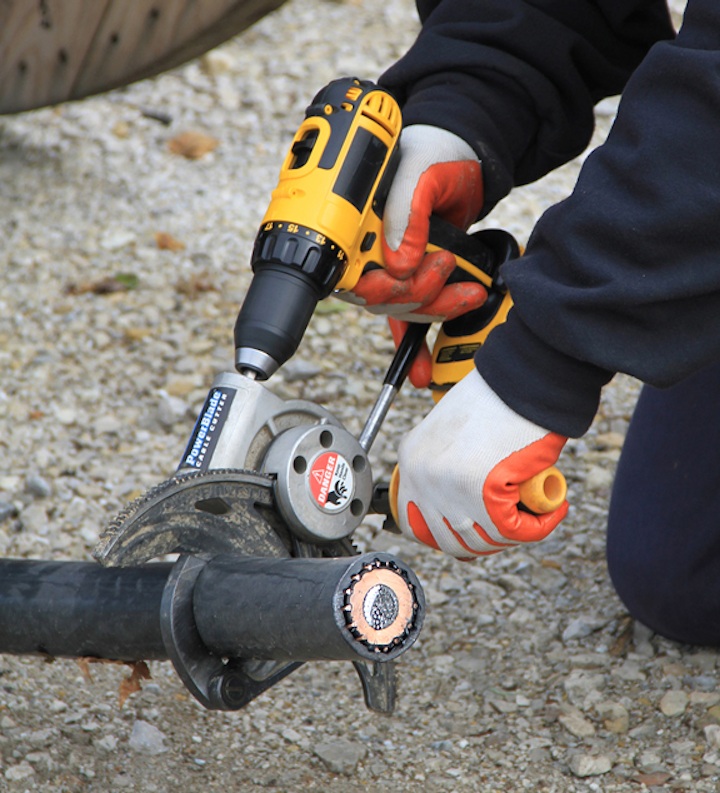 Utility supplies: IDEAL INDUSTRIES, INC., one of the world's largest manufacturers and suppliers of quality tools, connectors and testing products for electricians and data communications contractors, announced it will be attending the National Electrical Contractors Association (NECA) Show in Chicago's McCormick Place West, September 27-30, 2014.

"NECA presents IDEAL with an opportunity to showcase our best-selling products to the widest audience of targeted customers," said Brian Slayton, IDEAL Business Unit Manager for Tools and Supplies. "This year, we are excited to be exhibiting our most innovative collection of new product introductions ever at NECA, especially our Big Kahuna and Merlin PowerBlade cable cutters that have taken the electrical and utility industries by storm."

Engineered to fit on any electrical drill and featuring a massive 3.5-inch jaw opening, the IDEAL Big Kahuna PowerBlade makes easy work of cutting large diameter copper and aluminum electrical cables, resulting in clean, installation-ready cuts on high-voltage cables up to 1250 MCM in less than twenty seconds. These large cables are commonly deployed in industrial plants, by electrical utilities for primary or secondary transmission, and in underground service of 600V or more.

The IDEAL Merlin PowerBlade is uniquely contoured to provide clean, rounded cutting of high-capacity, high-strength ACSR (Aluminum Conductor Steel Reinforced) cable used in overhead power lines, or the "guy wire" tensioned cable installed to improve utility pole stability. Like all IDEAL PowerBlade products, the Merlin fits onto the standard corded or cordless drills that electricians carry with them everyday, so there is no need to waste time with special battery packs or chargers.

The NECA Show is the largest exposition for electrical needs, including power supply, security systems, integrated building systems, lighting and controls, as well as the burgeoning energy efficiency, sustainable construction, and renewable energy markets. IDEAL is proud to be a long-time member of NECA and looks forward to its continued participation and support of NECA activities and events in the years to come.
For more information about IDEAL INDUSTRIES or other products, click here to go to Utility Products' Buyers Guide.