Fiber optic cable: Fiber to the home turnkey installation kits
Brooks Utility Products helps Washington utility deliver high speed broadband telecommunications. Brooks fiber to the home portfolio pivotal to successful installation for Pend Oreille Public Utility District.
Jul 11th, 2014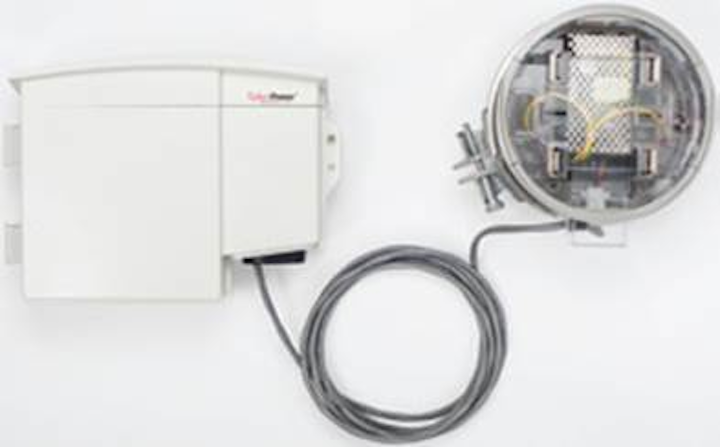 Fiber optic cable: Pend Oreille PUD has chosen Brooks Utility Products' fiber to the home (FTTH) turnkey installation kits to ensure success in its program to bring high speed fiber optics to more than 565 miles of underserved rural areas and to vital core communications in the county. Brooks is a metering supply company with a 141-year history that has recently launched products including adapters and complete field kits for fiber installation.

"Safe, efficient installation was vital to our objectives to deliver fiber to approximately 5,000 households, 360 businesses and 24 anchor institutions," said Supervisor Robert Fritz of Pend Oreille's Community Network System (CNS). "Brooks' FTTH installation kits gave our installers a turnkey package to install the adapter and wiring in one package. When deploying at volume, as we did, this was a real advantage."

The project, largely funded by a fiber-to-the-premises federal ARRA grant under the Broadband Technologies and Opportunity Program, will also add a redundant fiber optic cable to add resilience to the existing fiber system that runs from near the Canadian border to Spokane and serves as the backbone for high-speed communications for the entire county.

"We created the FTTH field installation kit in response to utilities like Pend Oreille who want the seamless installation of a variety of complex parts and systems into a simple to install package," said Brooks President Jeff Hanft.

Brooks fiber products include a series of adapters as well as a field installation kit that supports installation of the battery backup power supply, battery, adapter, and wiring in one convenient package. The adapters (included in the kit) provide an integrated power supply for converting the utility line voltage to 12V.
About Brooks
Brooks Utility Products manufactures and supplies a complete line of metering related products for the utility industry. Brooks UP is part of the Tyden Group of companies, providers of innovative and customized security solutions and product identification technology.

About Pend Oreille Public Utility District
Pend Oreille PUD consists of four primary operating systems. The Box Canyon Power Generation hydro system and the Electric Distribution Department, which distributes electricity to approximately 8,500 customers in Pend Oreille County. The water system owns and operates nine individual water distribution systems. The Community Network System provides fiber optic based wholesale telecommunications to most anchor institutions, businesses, and residents.
For more information about Brooks Utility Products or Pend Oreille PUD or other products, click here to go to Utility Products' Buyers Guide.