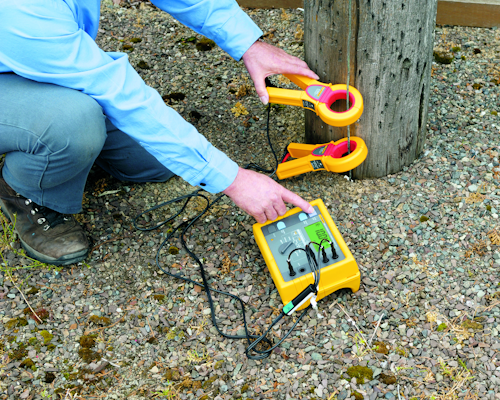 Test products: The Fluke 1623-2 and 1625-2 Earth Ground Testers have advanced features and accessories that speed verification of a reliable connection to earth for grounded electrical systems, helping solve power quality problems and lowering the risk of shock to users. Their new world-class accessory reels can save up to 50 percent of set up and tear down time compared to existing wire reels.
The advanced testers perform all four types of earth ground measurements: 3- and 4-pole fall-of-potential, 4-pole soil resistivity, selective testing, and stakeless testing. They feature USB connectivity for easy storage of up to 1,500 records with time stamp, and fast downloading of measurements, eliminating the need for manual data transfer. Their large displays make it easy to read measurements in any environment.
The 1623-2 and 1625-2 may be purchased as standalone testers or in kits that include test leads, clamps, batteries, EG stakes, cable reels, and carrying case.
For more information about Fluke or other products, click here to go to Utility Products' Buyers Guide.