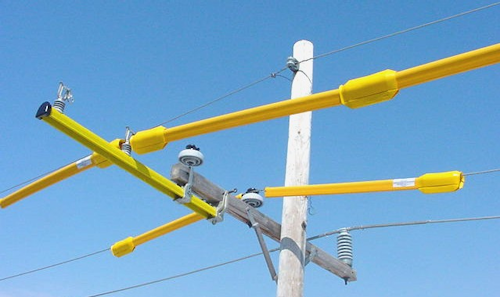 Hastings, a manufacturer of hotline tools and equipment, understands that every day has the potential to bring the unexpected for lineman. That is why Hastings designs every product with safety in mind and one such critical component of safety is a Line Guard.
Hastings Line Guards are installed before setting new poles to guard against accidental line contact. They also guard against accidental contacts by personnel working in insulating aerial buckets or on platforms. Manufactured with Hastings Safety yellow polyethylene, our Line Guards are lightweight and easy to clean. They also feature a larger I.D. than traditional rubber hoses with an opening of 1.77 inches compared to the average 1.25 inches.
Line Guards manufactured by Hastings are available in 5-ft. and 6-ft. lengths and rated 15 kV and 25 kV.
For more information about Hastings or other products, click here to go to Utility Products' Buyers Guide.