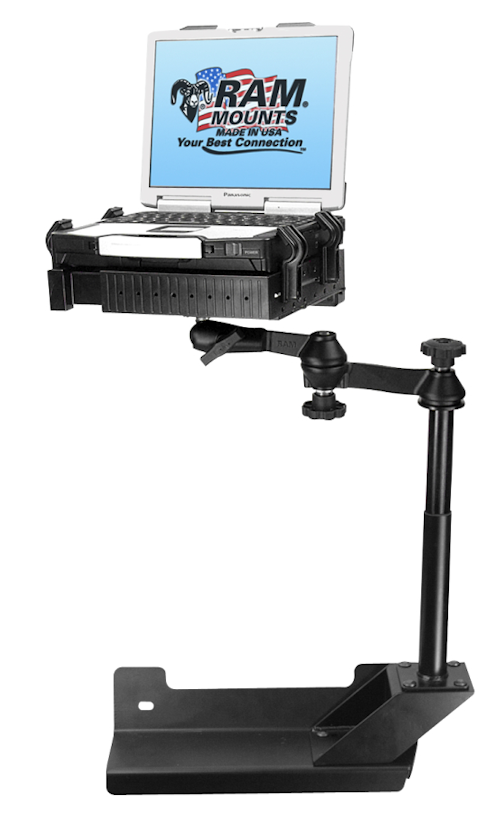 Utility supplies: With Forestry Suppliers' no-drill vehicle laptop mounts, installation is quick and easy using the existing hardware of the passenger side seat rails. The dual swing arms provide articulation and 12 inches of reach for passenger and driver access to the mounted device, plus the patented rubber ball and socket joint provides additional adjustment as well as shock and vibration isolation.
The RAM Tough Tray™ is spring loaded to accommodate 10 to 16 inch wide laptops (17" screens) and has four adjustable retaining arms that can be moved both vertically and horizontally for a custom fit for varying thicknesses of laptops and the freedom of not blocking ports or drives. Hole patterns on perimeter of tray facilitate the mounting of additional RAM systems to support GPS or other electronics.
For more information about Forestry Suppliers or other products, click here to go to Utility Products' Buyers Guide.