Utility tools: Smartphone app TruPulse lasers eliminate pen and paper
Utility equipment: Laser Technology announces LaserSoft Measure -- a smartphone app for TruPulse lasers.
May 23rd, 2014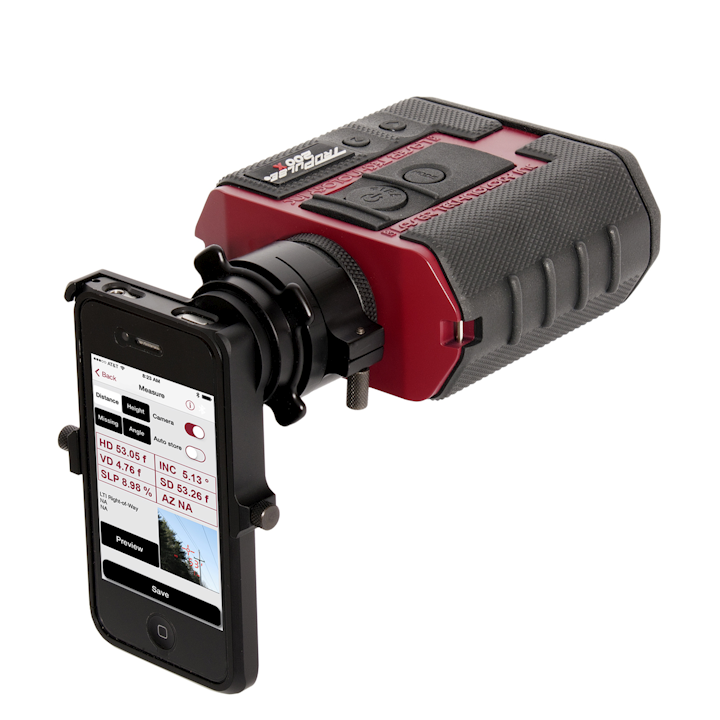 Utility supplies: Laser Technology, Inc. (LTI) announces the release of the LaserSoft™ Measure App (Measure) for iOS and Android, designed to sync with LTI's TruPulse lasers. Measure is a simple form of data collection using a smartphone or tablet, that gets professionals in the electric utilities field one step closer to going electronic and eliminating the need for a pen and paper.
The app integrates with Bluetooth-enabled TruPulse lasers, including TruPulse 200X, 200B, 360B, and 360R. To fully utilize the app's capabilities, LTI offers smartphone and tablet mounting brackets that align the laser's scope to the device's camera, allowing you to take an image of each measurement. Measure users can create and review multiple projects and save data from up to four different measurement modes: horizontal distance, height, 2-D (or 3-D) missing line and angle.
You can upload and share projects, customize shot categories and notations and have an image included with each shot. Now professionals performing pole inventory, vegetation management, sag profile and GIS mapping can produce defensible results for all their field measurements.
Measure runs on Galaxy S3 and S4, Galaxy Tab and other Android smartphones with OS version 2.2 to 4.3, which is able to communicate with any Bluetooth enabled TruPulse model. The iOS version of this app runs on 5.0 or later with the following devices: iPhone® 3GS, 4, 4S, 5, 5S, and 5C; iPad®3rd and 4th Generation, iPad 2, and iPad Air, iPad Mini; and iPod® Touch. *Note: the TruPulse 200X model is the only one compatible with an iOS device.
The Measure app is available now on the App Store or Google Play. Worldwide users can simply search for "LaserSoft Measure" from a smartphone to purchase and download. It is offered in English, but translation templates are available to support an international audience.
For more information about Laser Technology or other products, click here to go to Utility Products' Buyers Guide.