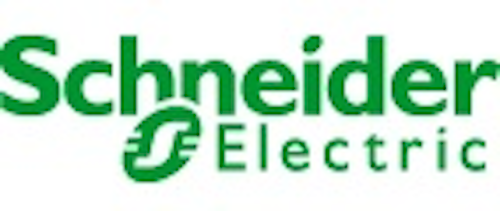 Energy provider: Schneider Electric, a global specialist in energy management, and EPB, Chattanooga's municipal utility and operator of the most automated electric distribution grid in the country, announced they have partnered to provide EPB's customers with enhanced energy and load management capabilities. These capabilities will be provided through new smart grid applications including a near-real time energy management information system (EMIS).

Serving more than 169,000 homes and businesses across 600-square-miles in the Greater Chattanooga area, EPB operates one of the largest 100 percent fiber optic networks in the country. EPB began constructing their Smart Grid in 2008 to improve communication capabilities, reduce the impact of power outages, improve response time and allow customers greater control of their electric power usage. Today EPB is continuing to benefit from this Smart Grid investment and add value to their customers by partnering with Schneider Electric to implement additional smart grid applications.

EPB is currently deploying Schneider Electric's Energy Profiler Online (EPO), a cloud-based EMIS which provides near real-time usage, load, and cost information to large commercial and industrial customers. In addition to the EPO solution, which EPB has rebranded for their customers as the Business Power Tracker, EPB is leveraging Schneider Electric's PowerLogic ION Enterprise software and PowerLogic ION 8000 series meters. The PowerLogic software and meters provide real-time power quality monitoring across EPB's network.

"EPB has built the Smart Grid to improve reliability and efficiency today, and also to serve as a platform for future advances and customer options", said David Wade, EPB's Executive Vice President and Chief Operating Officer. "Through our work with Schneider Electric we are able to offer our customers a powerful tool today which enables them to gain a deeper understanding of their energy usage and ultimately to make optimal business decisions based on the data."

"We are proud to work with EPB as they continue to serve as a model for how a Smart Grid can improve reliability, improve operational efficiencies, and drive greater energy efficiency for customers," said Mark Feasel, Vice President of Smart Grid, Schneider Electric. "At Schneider Electric, making Smart Grids a reality and enabling greater energy management is the backbone of our organization. We are excited to have the opportunity to provide EPB with our EPO solution and metering capabilities to enable them to continue to drive greater energy management for their customers."

The Business Power Tracker and PowerLogic software and meters, in combination with EPB's high speed, fiber optics communications network provide a powerful platform for customers to monitor and manage their energy usage. While some energy management systems typically provide utilities with data on a daily basis, the Business Power Tracker, collecting AMI data from EPB's fiber optic network, can provide data at 15 minute intervals throughout the day. As a result EPB can now monitor potential power quality and reliability issues in near-real time allowing customers to make operational changes within the day, or to analyze the data over time. With this solution, EPB enables its customers to make smarter decisions throughout the day.

For example, EPB customer, Signal Mountain Cement is leveraging the Business Power Tracker to improve energy efficiency. "The Business Power Tracker, and other tools provided by EPB's Key Accounts Program, allows us to evaluate and maximize energy efficiency without the expense of hiring an energy management consultant", said Nola Fraley, Purchasing Manager of Signal Mountain Cement. "That's very important to us."

EPB has rolled out the Business Power Tracker and new metering capabilities to their large industrial and commercial customers, allowing them to make better business decisions based on their energy usage. EPB is also working to expand the service to their small to medium commercial and industrial customer base.
For more information about Schneider Electric or other products, click here to go to Utility Products' Buyers Guide.