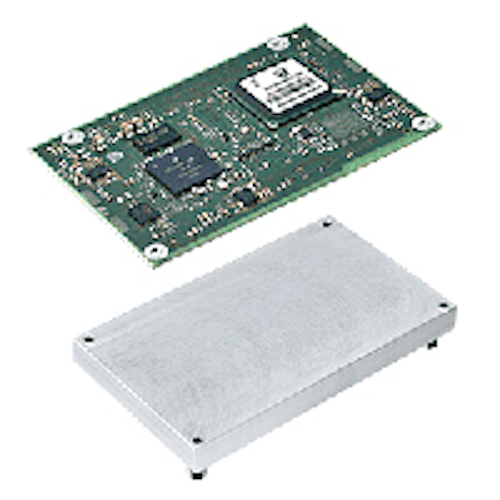 Utility supplies: Belden Inc., a provider of signal transmission solutions for mission-critical applications, has launched two new managed Hirschmann Embedded Ethernet Switches (EES). The EESX20 and EESX30 switches allow automation devices to be quickly and reliably equipped with state-of-the-art Gigabit switch technology. With this option, equipment manufacturers can now offer their customers additional network functions in order to gain a competitive edge.

The EESX20 and EESX30 switches are compact components that can be mounted on the main circuit board of automation devices with an Ethernet interface. In addition, by eliminating the need to worry about challenging switch technology, both development processes and time-to-market are significantly reduced, allowing manufacturers to concentrate on core capabilities.

"The two new Hirschmann switches, which have allowed us to extend the Embedded Ethernet product range, provide automation equipment with the complete functional scope of a managed standalone switch," said Rolf-Dieter Sommer, Product Manager at Hirschmann. "Because all functions can be updated with a simple software update, our Embedded Ethernet Switches offer maximum flexibility and security for the future."

The EESX20 and EESX30 switches offer a competitive range of performance features, including:
• Eight Fast Ethernet ports (EESX20) and two additional Gigabit uplinks (EESX30), which enable automation devices to connect reliably to the network even with high data volume.
• Extensive management functions, combined with the Industrial HiVision network management software, allow for convenient startup and diagnostics.
• Fast redundancy procedures, as well as port and cyber security, ensure maximum network availability.
The two Embedded Ethernet Switches can be used wherever automation devices need to be equipped quickly and reliably with state-of-the-art switch technology. "This makes them particularly suitable for use in mechanical and plant engineering," adds Sommer. "However, the switches are relevant to other industries as well. They provide cost-effective solutions, such as safety devices in transformer stations, remote terminal units in wind turbines, or control equipment in trains."

An optional development kit is also available, which enables manufacturers to quickly and easily design any products into their automation equipment.

For more information about the EESX20 and EESX30 Embedded Ethernet switches, visit http://www.belden.com/products/industrialnetworking/managedswitches/embeded-ethernet-eesx20-and-eesx30-switches.cfm.

An early innovator in industrial Ethernet, Belden knows Industrial IT and is delivering the next generation of industrial networking solutions. Its global brands ­ Hirschmann, GarrettCom and Tofino Security ­ are leading the way in the adoption of industrial Ethernet. With a purpose-built portfolio, Belden's wired, wireless and embedded products deliver the highest confidence of reliability, availability and security. In addition, excellent warranties and dedicated customer support minimize downtime, protect critical infrastructure and provide peace of mind.

About Belden
Belden Inc., a global leader in high-quality, end-to-end signal transmission solutions, delivers a comprehensive product portfolio designed to meet the mission-critical network infrastructure needs of industrial, enterprise and broadcast markets. With innovative solutions targeted at reliable and secure transmission of rapidly growing amounts of data, audio and video needed for today's applications, Belden is at the center of the global transformation to a connected world. Founded in 1902, the company is headquartered in St. Louis and has manufacturing capabilities in North and South America, Europe and Asia.
For more information about Belden or other products, click here to go to Utility Products' Buyers Guide.