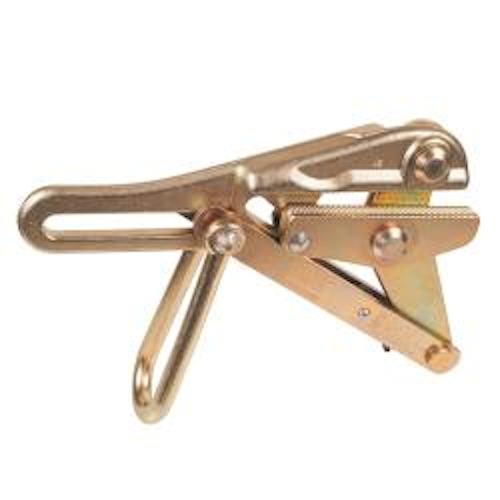 Safety product: Hi-Line introduces the NEW Coated Guy Wire Chicago® Grip designed for .16" to .55" cable. The Sawtooth Jaw Profile provides extra gripping power to prevent slipping on guy strand and the 5" Jaw length increases surface area contact with the cable, minimizing cable damage. This grip boasts a maximum safe working load of 8,000 lbs.
This Coated Guy Wire Chicago Grip (KL1684-5C) and the rest of the Klein product line is available through Hi-Line Utility Supply. To place an order, request a copy of our new 2014-2015 Catalog, or for more information, call (800) 323-6606. Check out these and other great tools from over 175 different manufacturers.
For more information about Hi-Line or other products, click here to go to Utility Products' Buyers Guide.