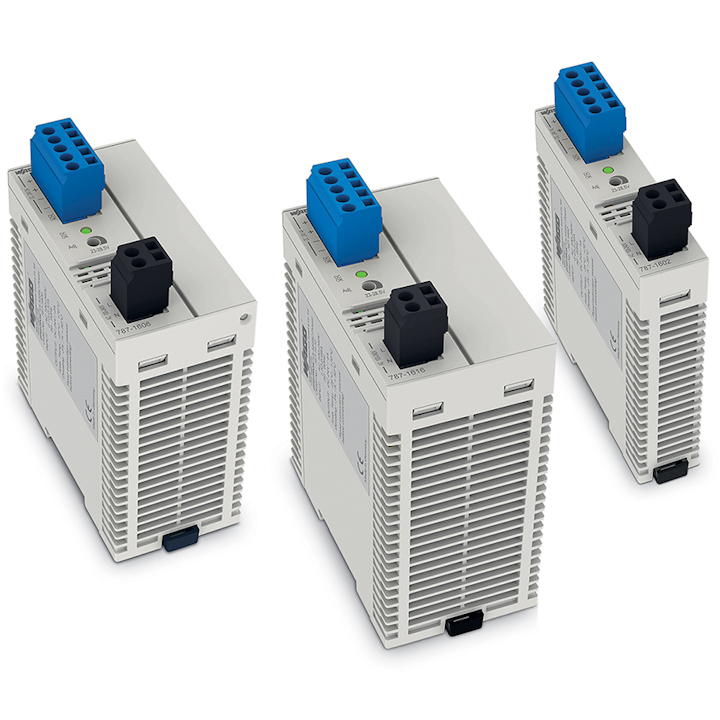 Safety products: Newly redesigned EPSITRON®CLASSIC Power Supply units offer a slimmer profile, enabling added space savings in the control cabinet. Additional benefits include:
• Integrated TopBoost offers output protection with standard circuit breakers
• -40 °C cold start capability for extreme weather applications
• Ambient temperature range of -25 °C to +70 °C
• Pre-cabling with pluggable CAGE CLAMP® connection technology
• LED status indicator and DC OK indicator on select units
With a wide input range of 85 to 264 V, GL approval and enhanced cost/performance ratio the new 787 Series designs are ideal for a wide variety of power supply design applications.
About WAGO
WAGO is the leader in spring pressure connection technology that eliminates loose wires resulting from vibration and temperature cycling, while providing highly reliable, corrosion-resistant and maintenance-free connections.
For more information about WAGO or other products, click here to go to Utility Products' Buyers Guide.