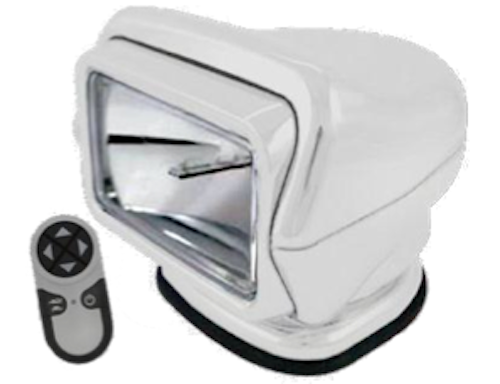 Utility tools: Hi-Line presents the new Hi-Intensity Searchlight with remote control. This light offers a peak beam distance of 4,865 feet and an intensity of 550,000 candelas and comes with a programmable wireless remote, magnetic mount, and cord with cigarette plug for 12V DC.
This Hi-Intensity Searchlight (HL30003) and the rest of the GoLight product line is available through Hi-Line Utility Supply. To place an order, request a copy of our new 2014-2015 Catalog, or for more information, call (800) 323-6606.
For more information about Hi-Line or other products, click here to go to Utility Products' Buyers Guide.