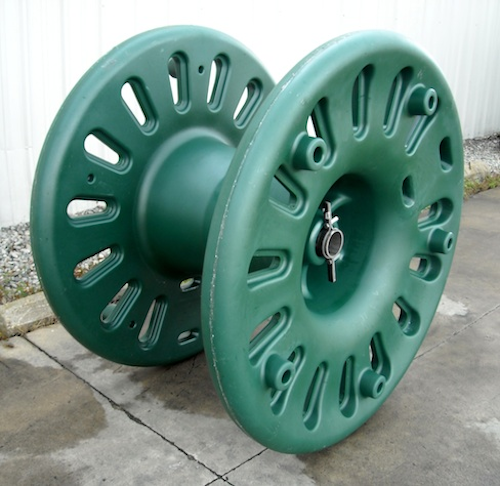 Milford, N.H.—Hendrix/Kerite Cable (Marmon Utility LLC.), a provider of high-quality underground power distribution products, is pleased to announce the introduction of a heavy-duty plastic reel for shipment of primary underground cable.

The reel is manufactured with recycled materials. It is a four-part design—two clamshell halves, arbor pipe and clamp. It is a sturdy design that can hold most standard cut lengths. It is also easily disassembled (KD) into its component parts and then stacked for return shipment.

The reel is the outcome of a major design effort at Hendrix Wire & Cable and has undergone extensive trials over the past few years. Currently, it is in full-scale use by a number of major utilities.
For more information about Hendrix/Kerite or other cable reels, click here to go to Utility Products' Buyers Guide.