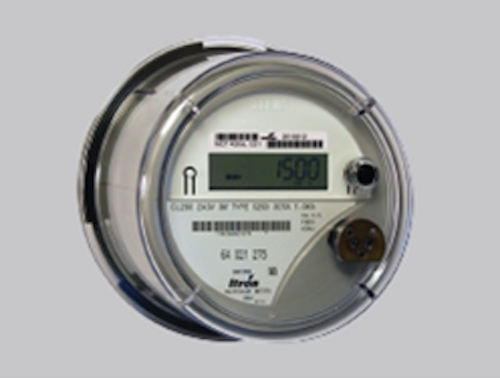 Waukesha, Wis.—Cooper Power Systems and Itron Inc. (NASDAQ: ITRI) have announced the availability of the Itron CENTRON II meter integrated with Cooper Power Systems Power Line Carrier (PLC) communications technology. This combined offering increases metering platform options and provides greater flexibility for utilities implementing large-scale metering systems.

Cooper Power Systems and Itron built on the foundation of their longtime working relationship to streamline the development effort for this offering – incorporating enhanced metrology and display capabilities as well as optional remote disconnect for utility customers.

"Utility customers have long used the proven and mature CENTRON meter for their residential metering needs and through true collaboration with Itron, Cooper Power Systems can now offer utility customers more choices when it comes to meters," said Mark Thurman, president, Cooper Power Systems, a division of Cooper Industries plc (NYSE: CBE). "Cooper Power Systems is one of the first smart grid technology vendors to release integrated communications on the Itron metering platform—a clear indication of our leadership in offering multi-vendor meter solutions and ability to deliver on our customers' expectations to embrace new technology."

"Our collaboration with Cooper Power Systems and the resulting integrated product exemplify Itron's commitment to giving our customers a variety of deployment choices to meet their specific needs," stated Mark deVere-White, senior vice president of Itron Energy Group in North America and Latin America. "The adaptable CENTRON II meter offers the best in metering technology, including accuracy, reliability and serviceability. With the integrated Cooper Power Systems PLC communications, the CENTRON II provides the perfect platform to meet current and future business needs, with applications ranging from standard metering to smart grid initiatives."
For more information about Cooper Power Systems or other meters, click here to go to Utility Products' Buyers Guide.