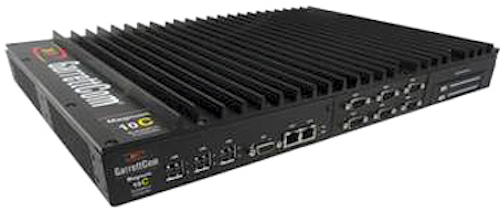 GarrettCom has introduced the Magnum 10C substation-hardened computer to enable mission-critical applications in harsh environments. The Magnum 10C is part of GarrettCom's 10-Series line of substation offerings for power utility applications and other extreme environments. The new substation computer meets or exceeds the International Electrotechnical Commission (IEC) 61850 and Institute of Electrical and Electronics Engineers (IEEE) 1613 global standard to support substation communications needs with error-free operation.

The Magnum 10C is designed to enable mission-critical applications to withstand extreme temperatures, power surges and fast transients, as well as other issues present in harsh environments. Options include a sealed chassis and convection cooling using a GarrettCom-patented thermal design.

The Magnum 10C is built on the low power consumption 1.6 Hz Intel Atom processor. Tests indicate its support for multiple operating systems including Windows 7, Windows XP/XPE, Linux OpenSUSE, Ubuntu and Debian. The Magnum 10C has two Ethernet ports, six USB ports and six optional serial ports, as well as a 16GB flash drive and optional disk bays.

For more information about GarrettCom or other substation computers, click here to go to Utility Products' Buyers Guide.

GarrettCom