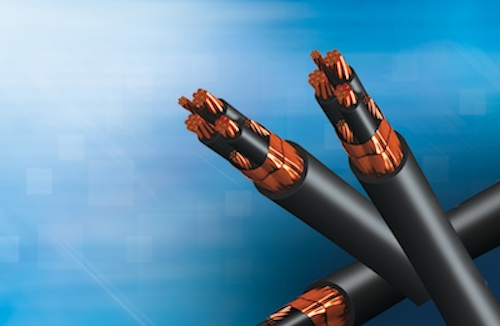 St. Louis, Mo.—Belden Inc., (NYSE:BDC), a provider of signal transmission solutions for mission-critical applications, announces its new CSA Tray-rated variable frequency drive (VFD) cable. Conforming to Canadian Standards Association requirements, this VFD cable is an economical but robust solution for motor-to-drive connections, noise sensitive applications requiring shielded power cable and other solid state power supplies with variable frequency needs.

Belden's CSA Tray-rated VFD cable decreases the effects of common mode current containment (CMC), capacitive coupling and reflected wave voltage, and is proven to outperform other types of cabling used for VFD including unshielded cables and other constructions that are susceptible to noise emissions, high-frequency impedance or capacitance coupling.
For more information about Belden or other VFD cable, click here to go to Utility Products' Buyers Guide.