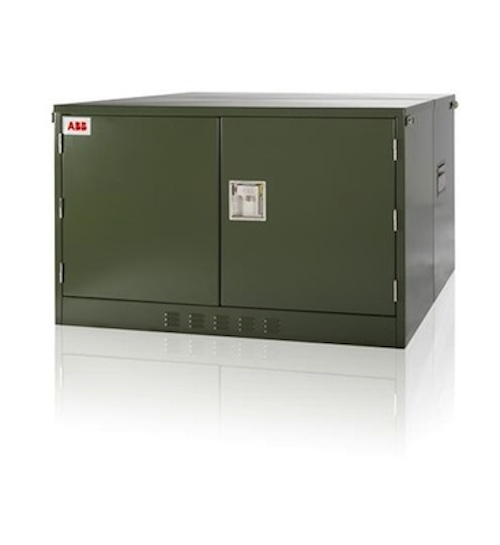 Raleigh, N.C.—ABB has announced the release of the VersaPad, a new medium voltage metal-enclosed switching product suitable for outdoor installations. With safety as the number one priority, the VersaPad has been designed using a dead-front enclosure where all energized components are enclosed within an inner grounded steel compartment, providing electrical isolation and protection from contamination.

The VersaPad uses the ABB VersaRupter switch as the main component, bringing to the customer a field-proven switch applied worldwide with millions of units in service. Technology combined with the arc-extinguishing system make the VersaRupter the best load break switch in the market.

The industry standard footprint allows easy one to one replacement of field existing units, providing an alternative to the current market offer without changing the pad, cables or incurring in additional costs for retrofitting/adapting existing installations.

Ken Alloway, ABB Marketing Manager for Medium Voltage Products, said, "ABB's new VersaPad will exceed customer needs with an industry matching footprint and a fully ANSI tested design, and it will also provide the industry with the recognized reliability of the VersaRupter switch. We are pleased to offer a new switchgear product emphasizing greater safety and reliability to the market."
For more information about ABB or other padmount swichgear, click here to go to Utility Products' Buyers Guide.