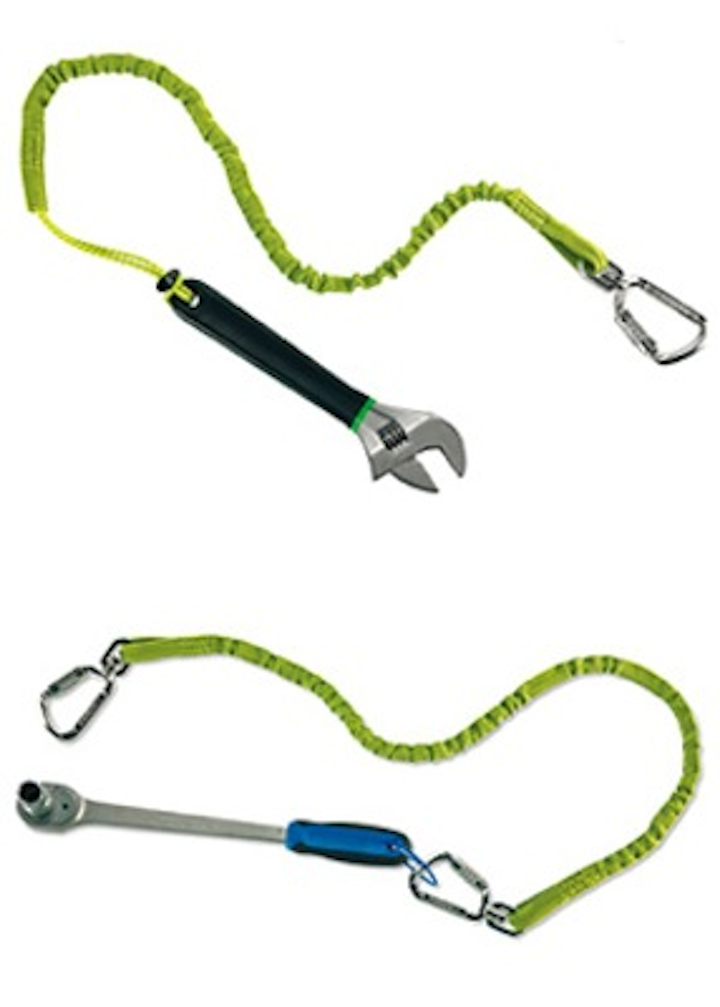 Ergodyne has announced the expansion of its Squids Lanyard Series to include the new Squids 3109 Triple-Locking Single Carabiner Tool Lanyard and the Squids 3119 Triple-Locking Dual Carabiner Tool Lanyard; both are available in standard or extended lengths. While each lanyard has its own benefits and features, their triple-locking feature provides a dependable solution for preventing injury, damage and lost productivity because of dropped tools.

The 360 degree swivel allows workers to screw, twist and maneuver the lanyard without becoming a tangled and tethered mess. Tagged with Ergodyne's stamp of security and tenacity, the lanyards offer 15-lb. and 20-lb. capacities, providing safe tethering for heavier tools. In addition, the self-locking connectors ensure safe connections and reduce the chance of an inadvertent disconnection.
The main differentiator of these new lanyards is the heavy-duty, triple-locking carabiner, which provides a safe and secure connection.

Ergodyne

For more information about Ergodyne or other tool lanyards, click here to go to Utility Products' Buyers Guide.