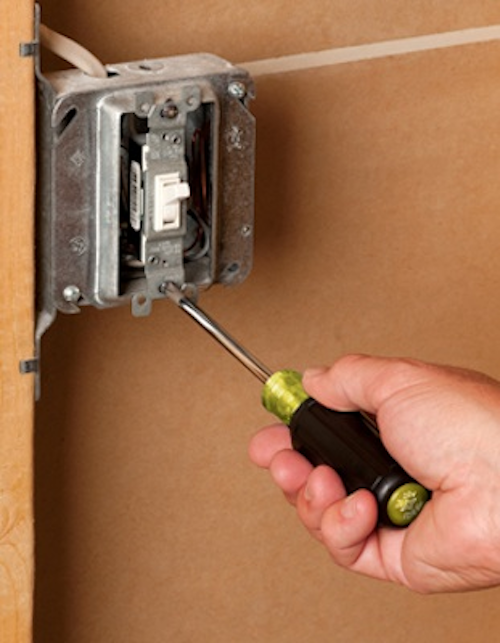 Sycamore, Ill.—Different sizes of combination fasteners mean using different tools, right? Wrong. The Combo Head Cushioned-Grip Screwdriver from IDEAL fits snuggly into multiple sizes of combination screws, eliminating the need to buy more tools.

"With the increasing popularity of Combo Fasteners, contractors are faced with the dual problem of buying and then carrying different screwdrivers to fit each individual fastener," explained Rachel Douglas, Associate Product Manager for IDEAL. "The Combo Head allows users to forego the cost of purchasing several different screwdrivers, plus it lightens and de-clutters their tool carriers."

The screwdriver's patented Combo Head tip is vapor blasted and precision-machined to ensure full fastener engagement. Among the competition, the Combo Head features the most touch points, minimizing cam-out and stripping. It is the perfect solution for professional contractors, especially electricians who can employ the Combo Head to easily fasten junction box and conduit screws.

IDEAL is recognized as an industry innovator for hand tool ergonomics. The Combo Head continues that tradition with a handle that is comfortable regardless of which hand (right or left) the user prefers. Its cushioned-grip helps to maximize comfort and minimize fatigue during prolonged use, while providing maximum turning power. In addition, the rugged Cellulose Acetate core is impact- and chemical-resistant, plus features the FastFinder identification to indicate in a glance the tip type.

The new Combo Head Cushioned-Grip Screwdriver (#33-204) is 100 percent made in the United States. It is also available in insert and power bits.
For more information about IDEAL or other screwdrivers, click here to go to Utility Products' Buyers Guide.