USB wireless adapter for outdoor use
L-com's new USB wireless adapter is weatherproof and has increased signal strength.


Jan 20th, 2012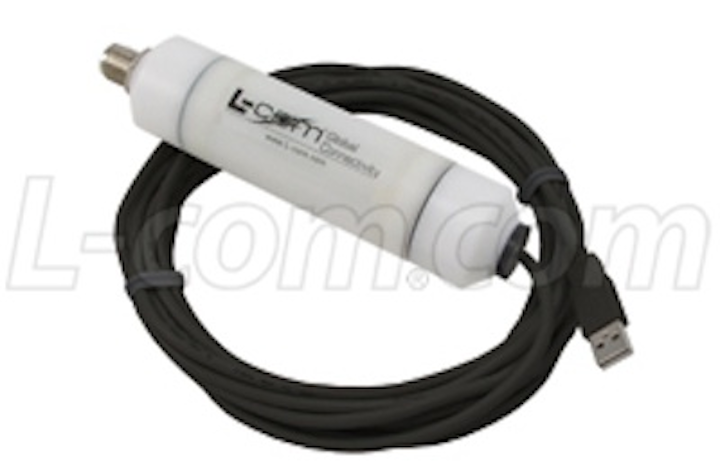 North Andover, Mass.—L-com Inc., a manufacturer of wired and wireless connectivity products, now offers a high-power version of its USB wireless adapter line that is also rated for outdoor use. The WLAN-LCUSB2415 connects to a USB port on a computer or laptop and provides 802.11b/g/n compatible wireless Internet access with an improved range and data rate.

The new USB wireless adapter is O-ring sealed, providing an IP67 rating for moisture and dirt/dust resistance, making this product ideal for outdoor applications. The included pole-mounting hardware and five-meter long USB 2.0 cable allows the greatest flexibility in setup. The transmit power, up to 1W, greatly extends wireless coverage and, when connected to an 802.11n device, it can transmit at data rates of up to 150 Mbps. An integral N-female connector allows a wide array of 2.4 GHz antennas to be connected.

For more information about L-com or other USB wireless adapters, click here to go to Utility Products' Buyers Guide.