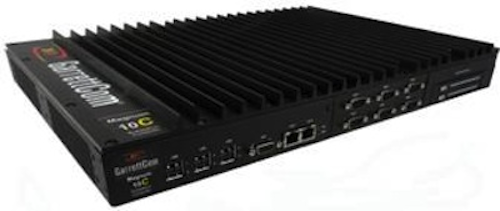 Fremont, Calif.—GarrettCom has introduced the Magnum 10C Substation-hardened Computer to enable mission-critical applications in harsh environments. The Magnum 10C is part of GarrettCom's 10-Series family of next generation substation offerings specifically designed for power utility applications and other extreme environments. The new substation computer meets or exceeds the IEC 61850 and IEEE 1613 global standard to support substation communications needs with error-free operation.

GarrettCom's Magnum 10C Substation-hardened Computer will be on display at DistribuTECH 2012 in San Antonio, Texas, January 24-26, in booth #3133.

"Our 10-Series product family offers a new generation of innovation in hardened substation solutions to support today's smart grid initiatives and the evolving needs of data-intensive industrial applications," said Lee House, general manager. "The Magnum 10C Substation-hardened Computer and previously announced Magnum 10KT Managed Switch and 10ETS Ethernet Terminal Server products ensure mission-critical applications will run in the most extreme environmental conditions. Along with that guarantee, substation designers and operators benefit from the reduced cost of deployment and energy efficiency the 10-Series product family provides."

The Magnum 10C is designed to enable mission-critical applications to withstand extreme temperatures, power surges and fast transients, as well as other issues present in harsh environments. Options include a sealed chassis and convection cooling using a GarrettCom-patented thermal design.

The Magnum 10C is built on the low power consumption 1.6 Hz Intel Atom processor. Tests indicate its support for multiple operating systems including Windows 7, Windows XP/XPE; Linux OpenSUSE, Ubuntu and Debian. The Magnum 10C has two Ethernet ports, six USB ports and six optional serial ports, as well as a 16GB flash drive and optional disk bays.

With a backup power supply and hot swappable replacements, the Magnum 10C offers the highest level of reliability available in substation-hardened computers today. Dual hot-swappable power supplies are available with multiple voltage options, including 90-250V AC-DC, 50-60 Hz, IA, 85W high voltages and 22-60V DC, 4.5A and 81 W low voltages.
For more information about GarretCom or other computers, click here to go to Utility Products' Buyers Guide.