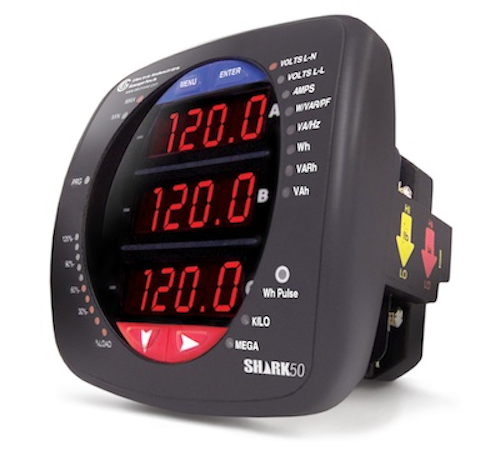 Westbury, N.Y.—Electro Industries/ GaugeTech (EIG) announces the release of the Shark 50 multifunction power and energy meter. The Shark 50 meter is a cost-effective, easy-to-use and install electrical panel meter that meets 0.5 percent accuracy classes. This meter is ideally suited to OEM and commercial applications.

The meter's low component count and DSP design make it highly reliable and superior for long life operation. The meter can be equipped with an optional Modbus RS485 serial port for digital communication of energy usage data and a KYZ Pulse to pulse energy usage. The product is perfect for tenant metering, low voltage panel board metering and other high volume deployment.

For more information about Electro Industries / GaugeTech or other meters, click here to go to Utility Products' Buyers Guide.