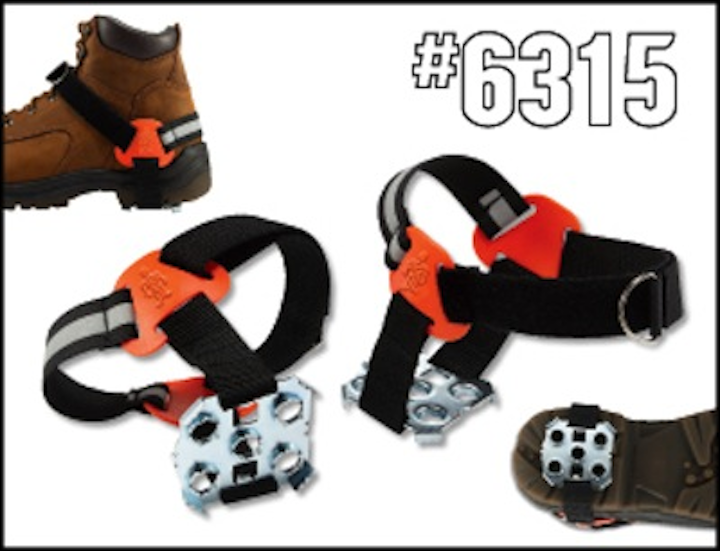 St. Paul, MN — A footwear strap-on heel ice traction device from Ergodyne is a new addition to the TREX Footwear Acessories line. The TREX 6315 Strap-On Heel Ice Traction Device will be available January 2013.

"Slips and trips are serious workplace hazards, causing over 32,000 workplace injuries annually according to the latest BLS data," said Tom Votel, president and CEO of Ergodyne. "Our TREX Ice Traction devices are a key weapon in combating these issues and the new 6315 is another great addition to the offering."

"Workers who need traction often find themselves in situations where they also need the mid-foot portion of their shoe or boot to remain unencumbered," said Andy Olson, senior product manager. "The unique design of the new 6315 gives workers that freedom while still providing tenacious grip and stability where it's needed most."

For more information about Ergodyne or other safety products, click here to go to Utility Products' Buyers Guide.