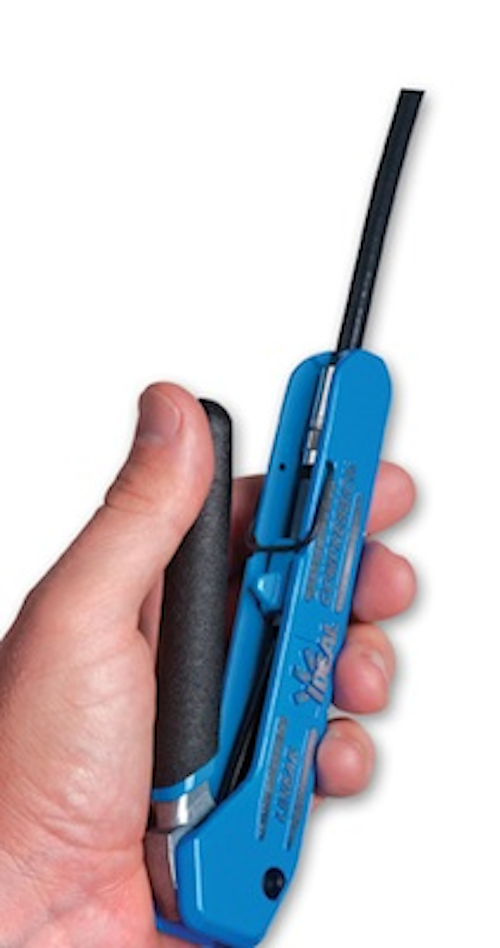 IDEAL has expanded its line of coaxial cable termination products with the new Linear X1 and Linear X3 compression hand tools, bringing added value to contractors installing CATV, CCTV and other audio/video systems.

"Linear X incorporates several of the outstanding qualities of our award-winning OmniSeal Pro Series of compression tools into a smaller, simpler, value priced design," said Jeff Meader, Business Unit Manager for IDEAL DataComm Tools & Supplies. "These are perfect for installers that are migrating from traditional crimping tools or those who only occasionally work with coaxial cable terminations."

Quality made in the USA, the Linear X1 and Linear X3 are manufactured using all metal components, resulting in a longer service life because there are no plastic pieces to wear out or crack. The zinc-coated, die-cast body and embossed logo are qualities typically found only on tools costing several times that of the Linear X. The handle has a double dipped textured cushion grip for comfort and all-day use, plus has a shorter spread distance in the open position for a comfortable compression cycle for all users. One-handed operation is possible with all compatible connectors. A hinged hasp keeps the tool in a compact closed position when not in use.