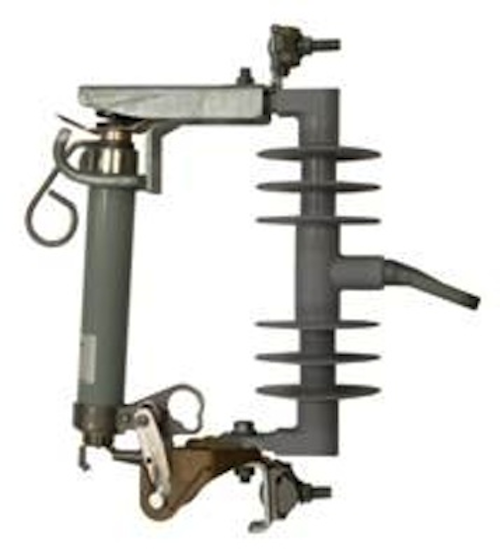 Waukesha, Wis.—The Cooper Power Systems ELF fuse is a full range, current-limiting dropout fuse with a self-contained design that eliminates noise and potential expulsive showers associated with expulsion fuse operation, making it suitable for use in areas where a high-fire hazard exists. The ELF-LR fuse has been granted permanent exemption by the California Department of Forestry and Fire Protection (CAL FIRE) from pole vegetation clearance requirements when the fuse is installed in the field according to manufacturer's specifications. The ELF-LR fuse meets the exemption requirements listed specifically in the California Code of Regulations, Title 14, Section 1255 (10).

The ELF fuse offers silent interruption—no gas, sparks or debris emitted—with significant fire risk reduction perfect for preventing wildfires in dry or drought-stricken areas. The CAL FIRE Exemption reduces significant vegetation maintenance, eliminating the need to maintain the required radius of mowed grasses beneath every distribution pole, and assures increased safety to line personnel during circuit re-energizing operation.

"The 100-percent sealed fuse housing and operation creates peace-of-mind for utilities with fire concerns," said Mark Thurman, president, Cooper Power Systems, a division of Cooper Industries plc (NYSE: CBE). "Expulsion fuses in fuseholders vent either out the bottom of single-venting fuseholders or out both the top and bottom of double-venting fuseholders, while the silent, non-explosive ELF fuse operation for clearing both low current and high current faults is totally self-contained within the fuse housing."

The ELF fuse reduces field service time with simplification of fault location and easy clamp stick installation from the ground, as well as its out-of-the-box, single piece construction, which eliminates the need for any assembly. The fuse is easily retrofitable into industry standard interchangeable cutouts.

The Cooper Power Systems ELF fuse has a voltage ratings range from 8.3 – 24 kV while the single-, double-, and triple-barrel fuse designs expand amperage ratings from 6 – 80 A for easy coordination up-and-down the distribution line to protect pole-mounted transformers, single- and three-phase laterals, and line tap fusing used in series.

For more information about Cooper Power Systems or other fuses, click here to go to Utility Products' Buyers Guide.